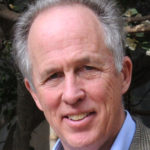 It is finally departure time on our long-awaited South Africa journey. The sixteen students who have just completed their junior year at Mount Madonna School are about to step into a very different world. Early this year they decided to title their trip The Ubunye Project. I am always surprised at the appropriateness of their naming of these learning journeys. Ubunye is the Zulu word for unity. It seems clear that the idea of unity is especially important at this time, and the many engagements of this journey certainly explore this principle in depth. Here are a few examples.
We will travel to Robben Island where Nelson Mandela was incarcerated for 27 years. There we will interview Thulani Mabaso, a former prisoner who still bears the scars of disunity, and who at the same time talks about the unity of intention forged in the confines of one of the world's most infamous prisons.
We will have the honor of meeting with Archbishop Desmond Tutu who inspired unity through the Truth and Reconciliation Commission in an attempt to heal the deep wounds inflicted during the bitter struggle to overcome Apartheid.
We will interview Peter Harris, who at great personal risk sought to give proper legal representation to those who took part in the struggle and helped organize the first free election after Apartheid in which the great unifier, Nelson Mandela, was elected president.
We will visit the Philani Child Nutrition Project in the township of Khayelitsha near Cape Town, and spend a day at the Botshabelo Children's Village near Johannesburg. Here we find out about the unity of all human beings across race, circumstance, culture. We will do the same at schools we visit where our students discover how much they have in common with students half a world away. Our juniors, with the help of their parents, have raised funds and gathered many things to bring, not as charity, but in gratitude that they are allowed into the lives of their remarkable counterparts in South Africa.
When we go to Johannesburg, we will practice with and form a choir with the young Tswelopele performing artists in the township of Tembisa. This unified choir will be part of a public performance called Uxhumano (the Zulu word for connection) at the Moses Molelekwa Art Centre sponsored by the local government. The theme of the festival is, no surprise, ubunye.
 
Finally, at the end of our two weeks we will have several days on safari to explore the incredible unity of nature, and to learn about the interconnections of a rare ecosystem. This time will also give the students a chance to integrate their experiences of this journey as they prepare for their homeward journey.
We hope you will follow along as we explore our unity with another part of the globe. We seek to step across many of the arbitrary barriers that are the source of so much human suffering to see what things look like from there. I am reasonably certain the students will see how much we have in common. I hope they will also become aware of how, for the sake of our own future, we must work within our own communities to engender a feeling of unity. We hope this experience will help them forge a better understanding of their responsibility as citizens, both locally and globally, as they pursue their personal goals in life.