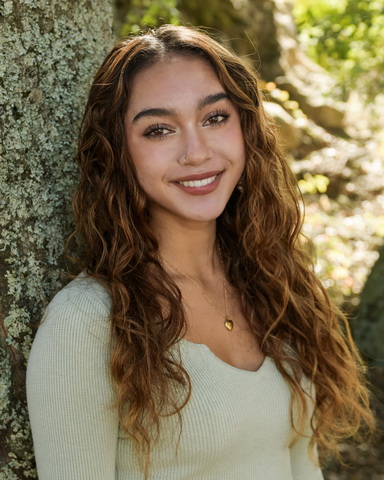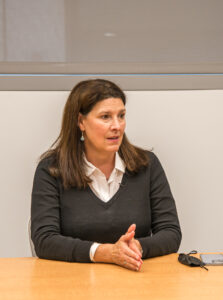 I have been looking forward to the Susannah Wellford interview all week. Susannah Wellford is a lawyer who founded the organization Running Start. Running Start's goal is to get more women into politics regardless of their political views. Cecily and I worked together on this interview for the past two days on all aspects of the process, writing, reassuring, editing, and ordering of questions. We were both really proud of the result that we put together. Susannah Wellford had a series of articles talking about everything from gender to fighting sexism in the workplace, all of which subjects I really care about and was looking forward to hearing about more.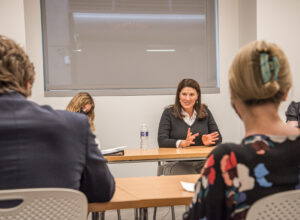 One of the major takeaways from this interview was how to support women and fight against sexism. One thing that she recommended to us was to not be compliant. She admitted that as difficult as it is, it's incredibly important that we call out sexist behaviors when we see them. It's okay to make people uncomfortable, and it might lead to unforeseen consequences for women, but calling out this behavior makes it less normalized. Overall, her advice to women was to support and bolster one another.
A moment that really made me emotional was when she gave her advice to men and white individuals regarding how to support women and all people of color. Her advice for amplifying our voices is to validate the things we have to say, acknowledge what we have to say, and make it known. This advice resonated with me because as a woman of color there are times when I feel ignored. I am very vocal about the things I believe in, and I always try to fight back when something infringes on my values. However, I don't always think that what I have to say is worthwhile. Validation from my peers keeps me going, making me feel that my fight for justice is worth continuing.
---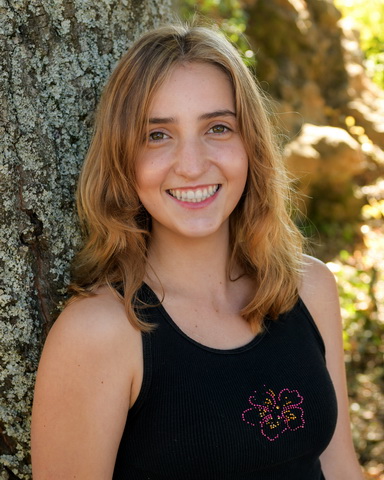 "We cannot take any of our rights for granted."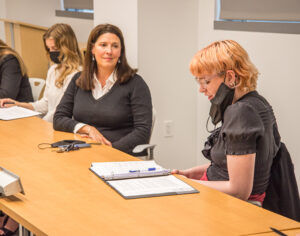 This is what Susannah Wellford said when asked about how we as young people can maintain our passion for politics even when everything seems to be going wrong. Going into our third day of interviews in Washington DC, I was especially excited to interview Susannah Wellford, the founder of Running Start, an organization dedicated to providing women with the confidence and experience to run for office. Both of my sisters had previously interviewed her, and they both expressed to me how much they had enjoyed talking to her.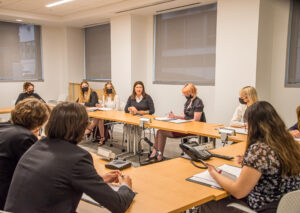 Going in with such high expectations, I was a little nervous, but as the interview progressed those worries melted away. Talking to Susannah was one of the most insightful conversations I have had, as she answered every question we had with ease and eloquence. At one point in the interview, we began talking about the overturning of Roe v. Wade. Susannah said, "Be angry about changes that could affect your freedom" and went on to talk about how we must not become complacent about protecting women's rights. This thought really struck me, because recently people have become too comfortable with the idea that everything is going to be okay, and her words reminded me that there is still work to be done.
Throughout the interview, Susannah shared a plethora of knowledge and information on how women and men can work together to create a more accepting work environment. She also talked about the work that she does with young women to change the way the political environment is structured, which excited me about the future of politics. At another point, when asked about failure, Susannah talked about how failure is necessary and something that should be normalized. As a young woman who often feels pressure to be perfect, hearing such an incredibly accomplished woman talk openly about her own failures and even advocating for the benefits of failing—was encouraging and comforting. It is necessary to remind young women everywhere that they are good enough, and that failure is inevitable and necessary.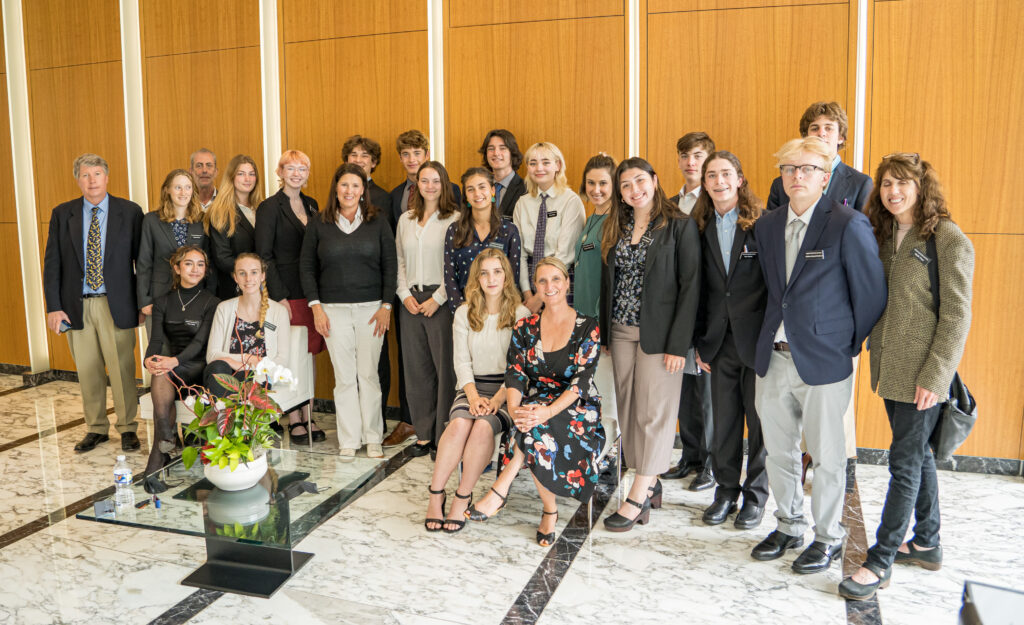 ---