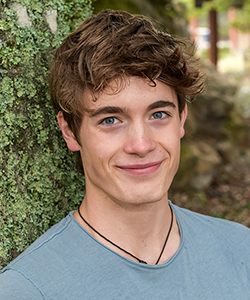 New Delhi, the capital of India, is a city steeped in history and culture. It is a place where ancient traditions and modernity coexist, and where visitors can explore the fascinating stories that have shaped India's past and present. One of the most intriguing aspects of New Delhi for me is its connection to Mahatma Gandhi, the father of the nation, who led India's independence movement in the early 20th century. 
Today, we visited Gurudwara Shri Bangla Sahib, a Sikh Temple, and Gandhi's house, two landmarks with a lot of history and significance. Gandhi's house, also known as the Gandhi Smriti, is where Mahatma Gandhi lived for the last 144 days before he was assassinated in 1948. The house has been turned into a museum and we explored the rooms where Gandhi lived and worked. We also saw the Martyr's Column which was built upon the spot where he was shot. This was a reminder of the ultimate sacrifice that Gandhi made for his beliefs.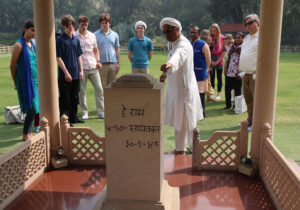 As I stood in front of the column, I felt a deep sense of gratitude for the sacrifices that Gandhi and others had made to create a more just and peaceful world. One of the most striking aspects of Gandhi Smriti is the simplicity of the space. The house is not grand or elegant, but rather humble and unassuming. We saw the room where Gandhi slept, the desk where he worked, and the gardens surrounding the house. This simplicity is a reflection of Gandhi's own values, which were grounded in non-materialism and a commitment to serving others. We learned about Gandhi's life and his philosophy of nonviolent resistance. Numerous photographs, letters, dioramas, and films offered a glimpse into his remarkable journey. Gandhi's impact on India's struggle for independence and on the civil rights movement around the world was clear.
On our visit, I was struck by the simple yet powerful message of Gandhi's life. He was a man who passionately believed, protested, and fought for India's independence through peaceful means. His life and legacy continue to inspire people around the world, and visiting his house was a powerful way to connect with this important historical figure. This experience reminded me of the power of values like compassion, forgiveness, and his sense of non-violence, which are essential to creating a better world.
---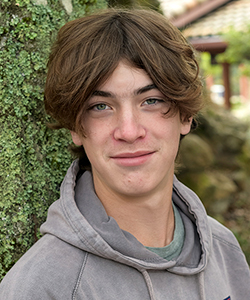 Today, we visited Gandhi Smriti, the property on which Mahatma Gandhi was assassinated in 1948. When we arrived, our tour guide, Shantam, showed us how to practice walking meditation. We were told to match our breathing to our walking rhythm, to walk in silence, and to focus on the present moment. This experience was powerful because it allowed us to really take in the importance of the location we were visiting and to think about the importance and influence of Gandhi. During our walking meditation, we were moving to the exact location Gandhi was shot. When we arrived, we took our shoes off and walked into a large grass field that contained a memorial. Our tour guide told us the tragic story of the shooting and gave us context about Gandhi's mission, political power, and ideals. One thing that really struck me about this experience was when he told us about how the BJP, the largest political power in India, is trying to harm Gandhi's image and discredit his ideas. This is because Gandhi believed in respect for all religions and their cultures as well as stopping class and caste discrimination, whereas the BJP is essentially a Hindu nationalist party that believes the opposite. It was pretty shocking to hear that someone who is often thought of as the embodiment of positive virtue is having his image tarnished for political reasons.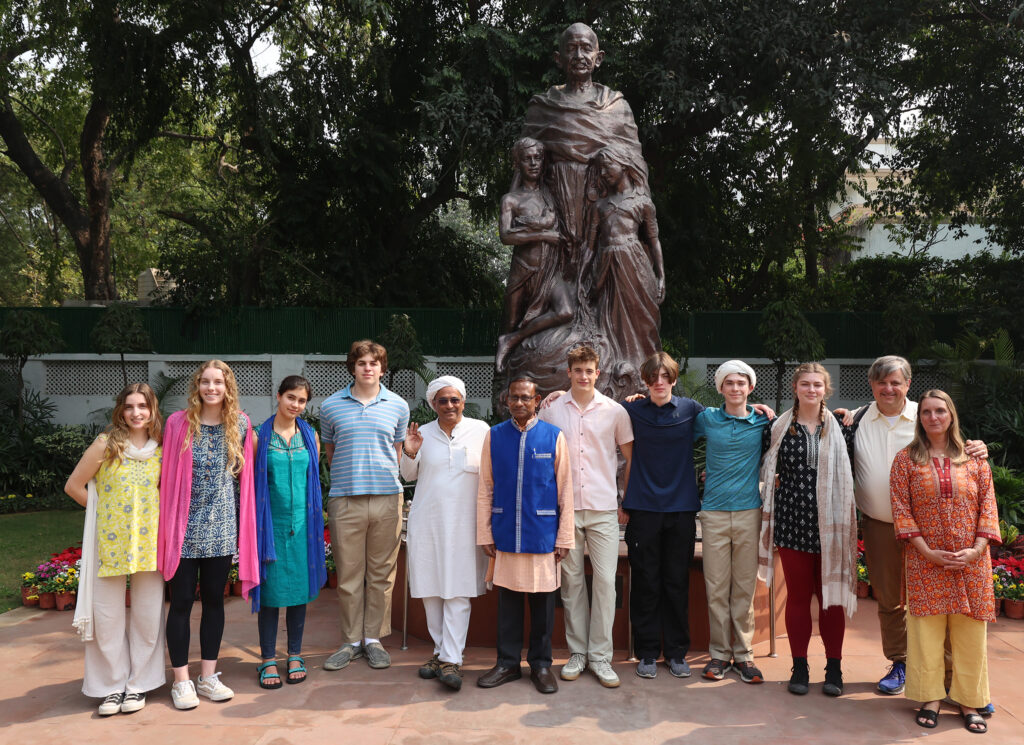 After we saw Gandhi's memorial, we went to the house he lived in for the last year of his life, which has been converted into a museum. One of the most interesting things about this was when Shantam told us that as Gandhi traveled around India, he would always choose to live with the lowest caste in that area, which was often made up of toilet cleaners, and they were always severely impoverished. He had only been living temporarily in a room of the house, known as the Birla House, because of a severe disease outbreak. Inside the museum was the room he lived in, some of his known possessions, and a series of dioramas telling the story of his life. One of the things that struck me about his room was the simplicity. The room was essentially just a bed and a writing desk. Simple living was very important to Gandhi. Inside the room with the dioramas, Shantam told us essentially the whole life story of Gandhi, which was absolutely fascinating. My favorite part was when he was invited to Buckingham palace and wore only a loincloth. He later told a reporter "Do not worry about my clothes. The king has enough clothes on for both of us."
---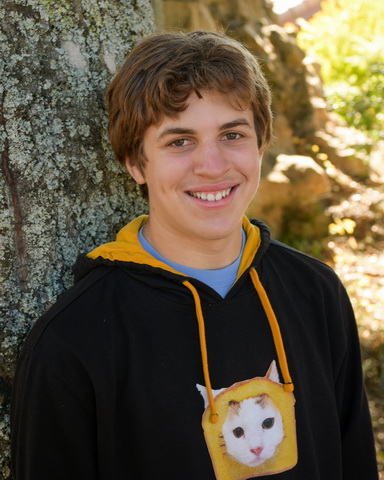 After breakfast in the YMCA dining room this morning, we met with Shantam, our guide. He gave us bags full of all kinds of useful things such as hand sanitizer, notebooks and a scarf-like piece of fabric called a gamcha. The gamcha was a very important thing to have, as we were about to visit the Gurdwara, a Sikh temple. One important element of Sikhism is to always keep the top of your head covered in public, and all visitors to the Gurdwara must observe this rule. The Temple is located right in the heart of New Delhi. I had observed it as we were driving to our lodging at the YMCA the previous afternoon. It is adjacent to a Christian church and various market stalls that embody the lively hustle and bustle of life in the capital of India.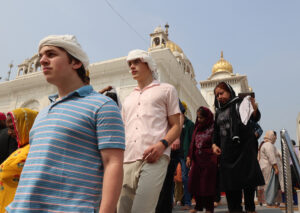 Shantam led us to a room for foreigners, where we left our shoes and socks, and where the boys tried to figure out how to tie up our gamchas. He explained to us many things about the history of the Sikhs throughout the centuries and told us about the structure of Sikhism. The religion follows the teachings of ten gurus, a lineage of teachers stretching from the 15th to 18th centuries. The gurus all contributed to a book named the Guru Granth Sahib, and the 10th guru named the book as his successor, enshrining the book as the eternal 11th guru. We then proceeded to the main temple, walking through a small puddle of water that cleanses your feet, and then up some stairs into the main temple where a trained classical singer was singing the words of the book. This was the main area of worship and the interior was golden and opulent.
After a quick picture at the pool of holy water outside, we went to the communal kitchen, where they make all kinds of Indian food, available free to everyone that comes. Our guide took us back to the food production area, where some of us had the opportunity to help roll dough and toast the dough into roti, a whole wheat version of naan. Afterward, we went back to the room where our things were stored and had prasad which was a sweet wheat pudding-like dessert, served out of pressed leaf bowls. The part of the morning that most impacted me was without a doubt the visit to the kitchen. Everyone cooking was doing so with no expected payment, purely for the reason that it helps the community and is the right thing to do. It is as our guide said, "There are no hungry Sikhs, if someone were to see a Sikh begging they would tell them to go to the temple, they will take care of you there." This type of community is something that I admire and wish that we could have in the USA. One reason I think this is so difficult is that a large part of why the kitchen can exist is the fact that the Sikh religion has this generosity as a core tenant of the religion. I can certainly say that this kind of unconditional willingness to help is something I haven't seen before. -Sandy Astone
---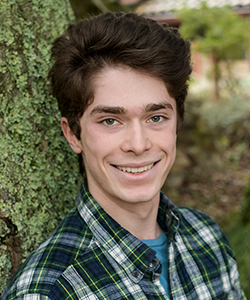 When I go to churches or synagogues, I am always amazed how religious institutions have the funding to build such elaborate places of worship. They often subsist purely on donations and yet, unlike many charities, it seems like they never lack resources. 
Today we visited a Sikh Gurdwara (temple), which is the place they keep and sing aloud their holy book, Guru Granth Sahib, the Living Guru. I was both surprised, encouraged, and awed by the way it was structured. To enter is free, the only thing required of you is that you cover your head and take off your shoes, and they provide you with cloth if you have none of your own. This Gurdwara was once the home of a king and it is massive. Outside the main building there is a huge courtyard and a large rectangular pond. Across, the whole area might have been 100 meters. Pretty much all of it was built out of white marble and it was very well maintained. On the path to the central building petals were strung, clearly replaced regularly on an elaborate awning. Inside was even more decorative than outside. Square pillars, covered with golden carvings surrounded the Guru Granth Sahib which was treated like a person. Someone was always singing the book and someone else was whisking the air in front of it, keeping away flies and negative energy. The Sikhs inside the temple sat on soft carpet, listening to the song. That was a form of prayer.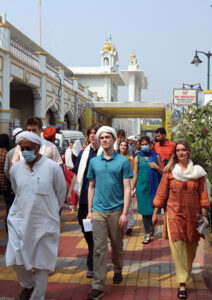 After leaving the building we went to the Langar or Sikh kitchen. There they prepared and served food to anyone and everyone who wanted it, around 25,000 thousand people a day. Our guide for the day, Shantam, said that he even ate there on occasion. The kitchen was also open to anyone who wanted to work in it or help out and the whole thing was run almost entirely by volunteers. While some of it was mechanized with big machines that made large amounts of dal and rotis, you could still flip rotis or roll them out by hand.
I couldn't help smiling. The entire kitchen, with its big machines and massive amounts of food, was designed to help people. And every Sikh Gurdwara has a Langar. So many people give so much of their time, energy, and money to ensure people don't go hungry. It isn't a small soup kitchen that operates once a week, and it isn't an agency that requires a food stamp or some kind of proof that you need the food. The Gurdwara even has a tall orange post at the center of it that is a beacon to everyone to come and eat if you are needy. Shantam said that you won't really see Sikh beggars because they can always go to the nearest Langar to get food. It is true that other religions have charitable projects, but the way that people donate often seems so individualistic. You pay and in return you will get some kind of distinction, you pay and you will get your name on the temple etc. Here it seemed much different, every Sikh must contribute some of themselves to the Gurdwara, and the Gurdwara in turn feeds both the spiritual and physical hunger of every Sikh. In a nutshell, the ideas I took away are unconditional giving, giving being a part of a societies or religion's responsibility, and the gift of the oasis of food and beauty. In America we are so rich, yet we provide nothing as non-discriminatory and helpful at reducing hunger as the Langar. Coming from that culture I would've thought it impossible to feed people the way that the Gurdwara does. But the beacon still stands tall.
---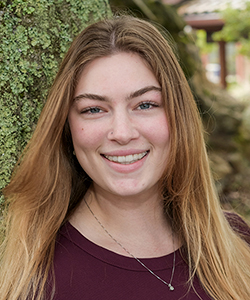 Today we went into the heart of Delhi to explore the city, go to a Sikh temple, and go to the house Gandhi lived in in his final days to learn more about him and his life. After that, we got lunch in the city and then went shopping at FabIndia to get clothes for the wedding at Sri Ram Ashram, on Wednesday. 
This was very exciting and the process was surprisingly similar to what I've experienced back at home. I didn't really know what to expect, but I knew this store was going to be a lot of fun when I first walked in. There were so many beautiful colors hanging everywhere, I didn't know where to go first. I was a little overwhelmed, especially because I didn't know exactly what I was looking for. None of us have been to an Indian wedding before, so we were very grateful to have all the help we were offered between all the workers and Radha, who grew up at the Ashram and is coming to the wedding. The workers were helpful and showed us what sizes we needed and what colors go well together.
I really liked talking and being with Radha because she kept it real. She told me to never overpay for anything and she helped me find cheaper clothing that was still beautiful. She talked to people for me so I didn't have to ask dumb questions. She saved me. I left the store with a beautiful turquoise skirt and kurta set that I am very excited to wear. One of my favorite things about being in India is how beautifully people are dressed. Walking down the street, you see all the colors of the rainbow and more, it just makes you feel happier. I like being a part of that, and going shopping in Delhi made me love the culture even more because I got to see many different styles and colors all in one place.