The Journey begins on April 15, 2022!
In less than a week, the junior class will embark on the 2023 Learning Journey to Washington, D.C. We will spend a week in D.C. exploring the city and its history, reflecting on the "American experience," and speaking with individuals engaged in exploring and solving some of the most pressing questions of our time. At the heart of our journey is the question of how we find and pursue a life of meaning and purpose.
The Mount Madonna School junior class will keep a blog with their reflections about our experiences. We invite you to read along as we embark on this wonderful journey.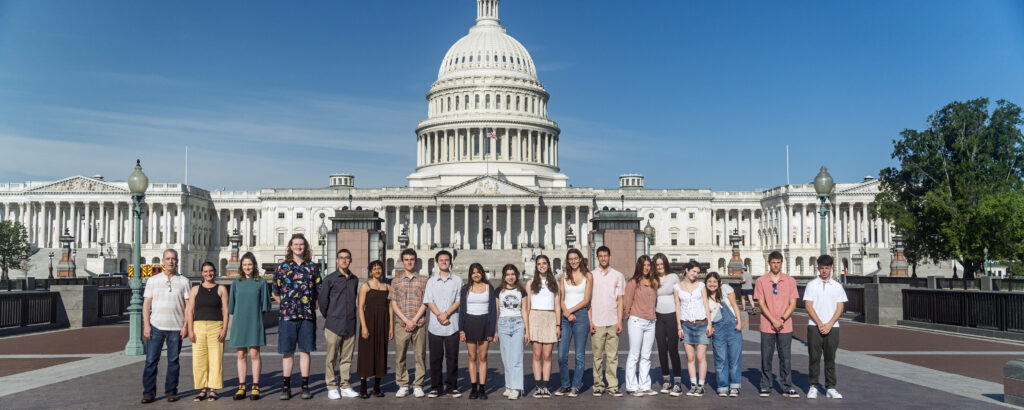 DC 2023 Schedule:
(In progress)
Saturday April 15:
Departure from California
Sunday April 16:
Interview Preparation
African American History Tour / National Mall
Monday April 17:
Visit to Pentagon
Secretary David Bernhardt
Panel Discussion at Office of Justice Programs (DOJ)
Tuesday April 18:
P
Interview Preparation
Smithsonian / National Mall
Wednesday April 19:
Liz Ryan: Administrator for Office of Juvenile Justice
Judge Karen Friedman
Congressman Jimmy Panetta
Thursday April 20:
Carla Dirlikov Canales: singer, arts/culture advocate with US State Department
Charlotte Clymer: activist, press secretary, writer
Senator Ben Cardin
Friday April 21:
Sean O'Keefe – Center for Strategic and International Studies (Former US Secretary of Navy / Former NASA Administrator)
Saturday April 22:
Return to California