Interview with Secretary David Bernhardt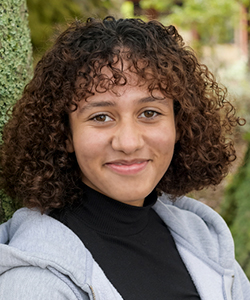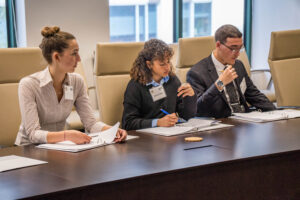 On the first day of interviews, I tried to keep my mind open and remain curious, especially as I struggled to come up with questions for David Bernhardt, former Secretary of the Interior under Donald Trump. However, I found this task difficult as I tried to make sense of the inequality I see everywhere in this city.
Arriving in DC I was appalled. It was surreal to visit different neighborhoods, as the culture here seems bizarre to me. On the one hand, many here appear important, official, and well-spoken. On the other hand, there are many more who do not fit those demographics, primarily lower class or working class people, who stand out for me. While much of DC appears elegant, with neighbors dressing to impress and running to maintain an athletic and healthy appearance, much of it appears quite different. Outside a Metro station, a woman who appeared to live on the streets asked me if I had any water. I thought, "easy peasy," and I bought her a bottle of water. She was very kind, and in response to my kindness she was very thankful.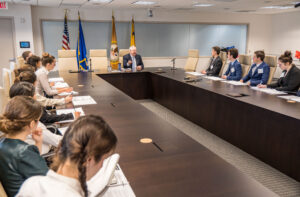 I am learning that not everything here is as it seems. I came to DC with preconceptions about the people I am meeting, based on their role in government, but I've been delightfully surprised to learn how human these people actually are, and that hearing someone talk about their own life gives a deeper understanding of who a person is than does reading about that person on the internet.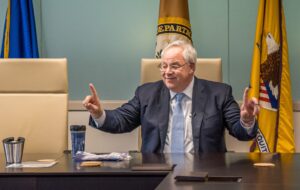 A good example is our interview with David Bernhardt. I asked him what he thinks the "American Dream" is and if he thinks it is still attainable for everyone. He sincerely replied that he believes that it involves the ability to make life choices, take advantage of opportunities as they arise, and work hard to fulfill responsibilities. He explained that he tries his best to remain ethical in all his decisions, because he knows that his actions affect others. His decision-making process involves two steps: making sure the decision is legal and making sure that it is in compliance with other decisions made in that particular department. I liked his answer, as it helped me to understand that there are people in government who are accountable to others as they do their jobs, even if their views differ from mine. 
After that interview, as I walked through the streets of DC with my classmates, I realized that this trip has changed my preconceptions and that my thinking has become more flexible. I am learning to be less judgemental towards people I don't know, which I think will help me create new relationships. I'm excited to learn more as the trip continues.
---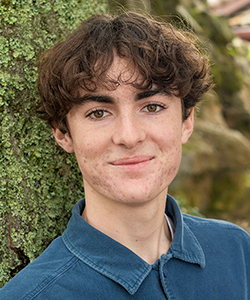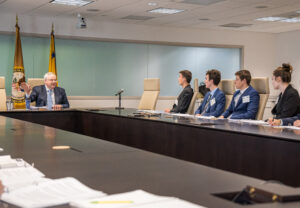 Today we met David Bernhardt for an interview in one of the Department of Justice buildings. Bernhardt worked as the Secretary of the Interior during the Trump administration. The Secretary of the Interior oversees all federal land and management of natural resources, including all the national parks. I was interested in this interview, since I care deeply about our national parks and the well being of nature in general. However, I was a little apprehensive about interviewing Secretary Bernhardt due what I read about him in my research. I wondered if I could connect with him or find any agreement with his views. Nevertheless, I tried to keep an open mind going into the interview, hoping to learn something or even change my mind. In the end, the interview was a positive experience for me, and he surprised me by changing my views on what politicians are like.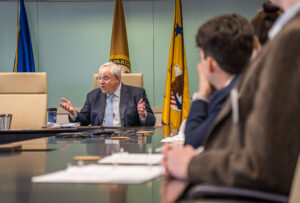 He is a very friendly person and talking to him was easy. I asked him how growing up in rural Colorado has shaped his choices as the Secretary of the Interior. He responded by talking about hunting, fishing, and playing in the wilderness as a kid. I don't fish or hunt myself, but his personal response humanized him for me. Even though he was a very high ranking public official, I found him to be far more personable than I expected.
I appreciated that he seemed to care about our questions and that he was interested in what we had to say. Before the interview started, he asked us questions about ourselves and talked to us as if we were longtime friends. Beatrice asked him a question about his idea of the American dream and if it is still achievable for our generation. He gave a thoughtful and inspiring answer based on his own experiences. He stated that authenticity, the capacity for good relationships, care, and courage are important character traits for us to develop as young people. I left the interview inspired to work hard for the things I care about, and I learned that no matter where you go and what you do, if your mind is open then it is always possible to learn something important.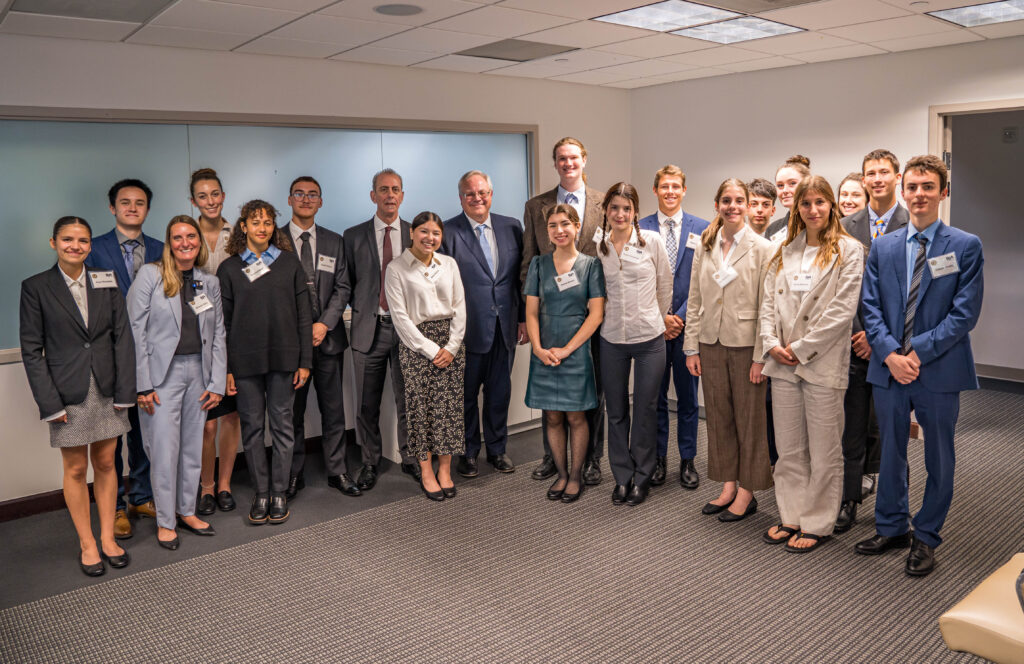 Mount Madonna students with Secretary David Bernhardt