Interview with Liz Ryan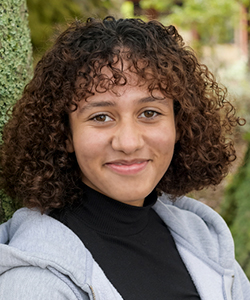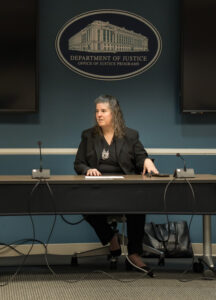 The morning began with an interview with Liz Ryan, Administrator of the Office of Juvenile Justice and Delinquency Prevention (OJJDP). I walked into this interview keen to listen to what she had to say, and I was confident that our questions were interesting. She began by talking briefly about herself, what the OJJDP does, and how she came to work at it. 
I had never heard of the OJJDP before the DC trip, so I had no idea that it serves a critical role in our country. She explained that she works to prevent youth delinquency and protect children, and that her job requires that she listen to young people to include their needs and voices in policymaking, since they are often the ones with the most insight. I found her discussion of the uncertainty she felt as a teen intriguing. She revealed that she wanted to become a professional swimmer and never could have guessed that she would eventually have the career she has.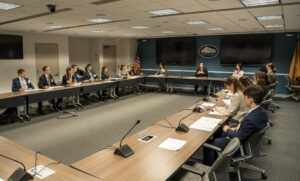 A few hours later, as we talked to Rep. Panetta outside the Capitol, he revealed that he too was uncertain about what he wanted to do as a teen, and that he never could have guessed he would end up where he is today. When we arrived at the Capitol, he was in a press conference about the war in Ukraine. After the press conference, he spoke with us briefly, but his comments had a big effect on me. He stated that when he was young he worked in a fast food place and spent time interning in his district office. He said he has always liked to work and that he has worked hard at every job he has ever had. When asked how we can prepare ourselves for our future, he stated that the best thing you can do for yourself is to represent yourself well by working as hard as you can to be as good as you can at every job you have.
I found it fascinating that neither Liz Ryan nor Rep. Panetta had a clue what they wanted to do when they were my age, but they knew that they had to work hard to do anything significant. After hearing this I felt comforted. With the pressures of choosing and then attending a college just around the corner, I feel the need to take a moment to reflect on the idea that I too need to work hard. There is a balance between thinking five years ahead and working hard in the present, in order to have doors open for me five years from now.
---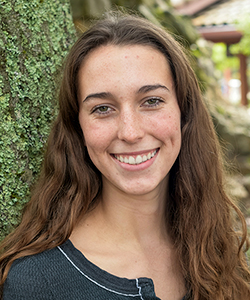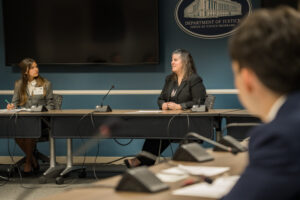 Yesterday, we spoke with Liz Ryan, Administrator for the Office of Juvenile Justice and Delinquency Prevention. Although the interview was short, I got a lot out of it. We spoke about her extensive background in juvenile justice, which unfortunately involves juvenile injustice. Her focus throughout the many campaigns and advocacy jobs she has worked has been to educate people and "lift up their voices," which in turn creates opportunities and ensures that children are treated as children. There is a great deal of research on the effects incarceration has on children, but she points out that there is a "Grand Canyon" between what we know and what we actually do for these children. It's outrageous. 
Incarcerating children, which has negative social, psychological, and economic effects on them when they become adults, can literally ruin their lives. Youth who spend time behind bars are more likely to develop mental health and substance abuse problems, and they are more likely to remain in the criminal justice system as adults. Furthermore, studies have shown that 65-70 percent of youth in the juvenile justice system have preexisting mental health issues. We cannot continue this vicious cycle of youth incarceration. Ryan argues that providing people with education provides them with power. Adults and children alike need to advocate for change in the juvenile justice system, which means adolescents must be allowed to make mistakes as they grow. She thus fights to provide young people with incarceration alternatives, opportunities, support, resources, and justice. Her words are shocking, but they have given me an appreciation for those who fight to improve our unfair and biased criminal justice system.