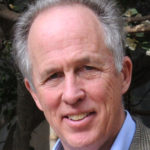 I am looking forward with delight to meeting the Mount Madonna group in a few days when they arrive at Indira Gandhi international airport at the not so delightful hour of 2:00am. Eleven seniors, two graduates of MMS who are now teachers, and our intrepid staff including, Shannon Kelly our High School Director, Devin Kumar our videographer, Shmuel Thaler our photo journalist par excellence, and Kayla Thaler who will help us with our social media.
I have been in India since early February at Sri Ram Ashram, our home for abandoned children, and school for about 600 local village students. I have also been facilitating a number of workshops in different schools near New Delhi which we call "Samvaad," which means "dialogues." There is an exciting movement here to re-imagine education for the rapidly changing culture of India.
India has a fascinating juxtaposition of ancient, merely old, and modern, which you see virtually everywhere. India is not a monolithic society. In its own way India is as multicultural as America. Even after a thirty-year relationship with India, so much remains a mystery to me, and that is what I hope the student will experience on their journey.
I know the students will feel the warmth of hospitality of India. Likewise they will see how the ancient and modern interweave in a kaleidoscopic manner that will defy simple analysis. They will see a culture of respect and modesty, and an inherent spirituality that is part of a cultural DNA, however it is expressed. They will see colors and beauty, side by side with the both noble and abject deprivation.
In this experience, my hope is our group will learn something about themselves and their identity as Americans. I believe they will understand something more of both the privilege and obligations which privilege often inspires. I also hope they will learn what we share in common humanity as they meet people their own age from very different circumstances.
In the end one of the charms of this experience is that the outcome of a journey like this is quite unpredictable. The students will learn what they are ready to learn, and our fun will be following the journey on the blog and seeing by the end just what that was.
-Ward Mailliard, Values in World Thought Program Teacher