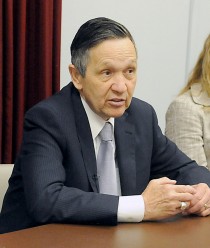 Earlier this year we were asked to choose a book to read for our Values In World Thought class. I looked over the list of books our teacher Shannon recommended and ended up choosing to read The Courage to Survive, by Congressman Dennis Kucinich. Before reading this book I knew very little about him and the many difficulties he faced in the early stages of his life.
Throughout the book, Congressman Kucinich demonstrated his distinct ability to persevere. This was also a theme in our interview with him today. In response to one of our questions he said, "Everyday people will try to discourage you. Don't let them." This exemplifies Congressman Kucinich's persistence in the face of adversity. His determination helped him get through hard times throughout his life. In the interview he reiterated his ability to achieve his goals despite the discouraging words of people around him. Although Congressman Kucinich had to overcome countless challenges in his life, he was able to climb to success, becoming the inspiring man he is today.
---

Congressman Dennis Kucinich is a gentle man with a profound presence. Each of his sentences were thoughtful and there was clear intention behind them. He took his time to speak and each word was precise and held meaningful weight.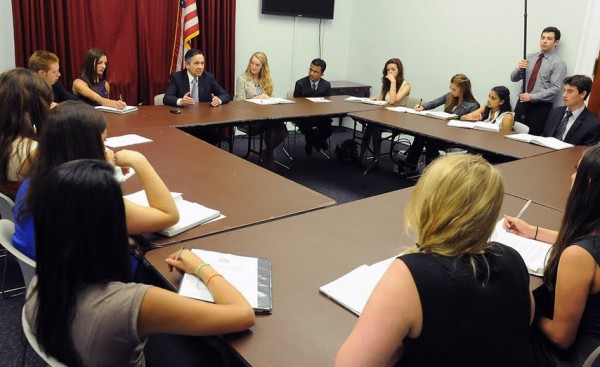 His words were for us. They were intended to help us in all aspects of our lives, not just politics. Throughout the interview he advised us to follow our heart and he told us that we could be anything we want. "Everyday you will meet people who will try to discourage you. Don't listen to them…Every challenge that you meet prepares you for the next."
Having endured struggles of his own, Congressman Kucinich's words were inspirational. He spoke from experience and spoke from the heart. To me, he stands out from the "stereotypical politician" because he holds strongly to his beliefs no matter what people say.