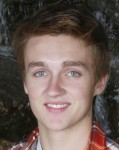 Today we had the pleasure and honor of meeting, and interviewing Archbishop Desmond Tutu at his office in Cape Town. While we were still on the bus we saw him pull up in his car with his driver. It was as if a rock star had just arrived. We all crammed to the windows and waved, and he laughed and grinned that infectious grin and waved back at us, in response to which we practically fainted. We all knew the incredible things this man has done for South Africa, and to see him and interact with him, even in this small way, was a powerful experience for all of us.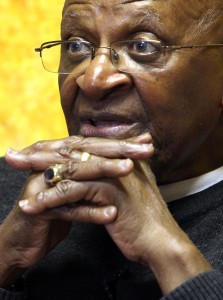 A little while later we entered Archbishop Desmond Tutu's office where we got the privilege of interviewing him for an hour. From the minute he walked in, the room was alive with his spirit and charisma. It was contagious. Whenever he laughed, which he did very often, everyone in the room erupted in laughter because he radiated pure joy and genuine personality. I believe that people like him are very rare. Sure, there are many people with positive attitudes, and many people who try very hard to see the good in any situation, but very rarely do you find someone who this comes to so naturally. Archbishop Tutu almost certainly sees the world in a beautiful light. He sees it in a way that many people cannot see; let's just say he's got something figured out that most people don't.
Although most of what Archbishop Tutu said involved concepts that my fellow classmates and I were already familiar with, he said many things in a way that made me realize that I had never really understood what they meant. The things he said to us were powerful, but most of all what struck me was what he said about his religion and it's importance to our society. For the most part I have always been a skeptic of religion's role in society in general; I ponder the upsides and the downsides, and which outweighs the other. Tutu said, "We must take our theology seriously." That really hit me, and once I truly contemplated the statement in it's context, I realized that what he was saying was not that we must be more religious, but that we must look at our religion in a different way. While I don't believe in God or the bible, I believe in Desmond Tutu and I believe in the vision he has for our world.
---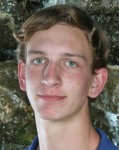 We spent a long time preparing for our interview with Archbishop Desmond Tutu. We spent the latter part of the school year thinking of questions and reading his books, and generally stressing a little too much. The concern about the lack of preparation lingered on my mind for weeks leading up to the trip. We stayed up for hours last night trying to make and develop questions that fit the standards of all the appropriate question-making authorities. We made a list, and checked it thousands of times. I sat next to Ali on the bus today asking him the question I had chosen to ask Archbishop Desmond Tutu. Ali did the same, practicing his enunciation and diction with his own question.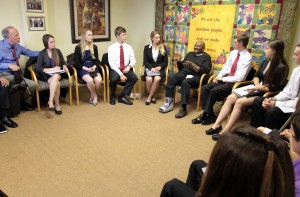 As soon as I saw Archbishop Tutu, a huge grin spread across my face. When he entered the room, every person around him was smiling and happy. He was full of laughter and jokes, and his jubilation spread around the room like a wildfire. Ruby asked one of the first questions. She asked him how he felt when he stood on the balcony holding Nelson Mandela's hand, and introduced him as the next president of South Africa. He retorted by saying it was indescribable and then proceeded to ask Ruby if she could describe her first kiss. Weakly she said, "No…" In response to this he burst into a fit of laughter, cackling and giggling, with his eyes lit up and his mouth split into a huge smile. Everyone around the room laughed with him. The mood remained jubilant throughout the interview.
By the end of the interview, all the stress over the preparation seemed entirely unnecessary. Ali and I didn't even ask the questions we had prepared, and even though we had spent a long time making sure each question was phrased just right, often his responses weren't direct answers to our questions. However, we all left the interview more than satisfied. As we walked out of the building, most of us were talking about how cool the person we had just met was.
Personally, I feel that Desmond Tutu is the embodiment of positivity and good energy. I can't imagine anyone being mad at him. Not only did he leave me smiling, he left me inspired. As he told us, we are all created in God's image. By mistreating each other, we commit blasphemy. All I want to do now, is go around and be nice to people.
---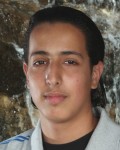 Our class knew from day one that one of the biggest highlights of the trip would be meeting Desmond Tutu and having the opportunity to interview him. We had done tons of research on this interesting man and our whole class was filled with excitement; we woke up earlier than instructed, wore our best clothes, and rehearsed our questions for hours.
There were a lot of things we were anticipating about our time with Archbishop Desmond Tutu but the thing we were just dying to hear was his laugh, and that was exposed immediately. He tended to laugh after every question was asked. His sense of humor was off the charts and it made our really nervous group feel much more comfortable.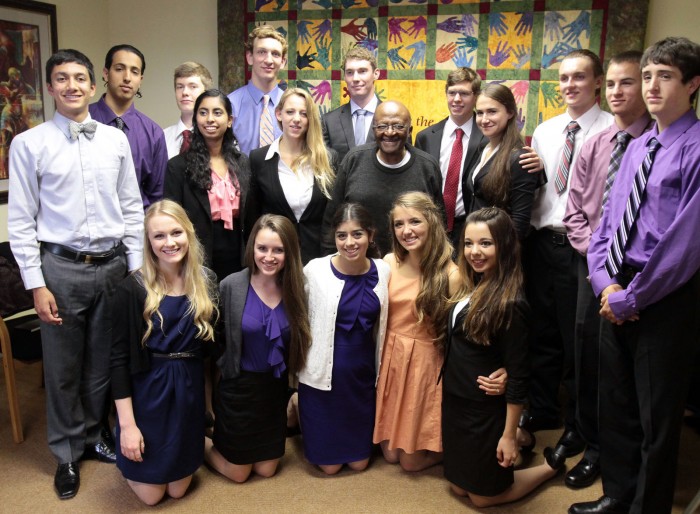 In addition to his sense of humor, Archbishop Tutu is also a really wise and thoughtful man. We learned a lot during the interview about South African history and his opinions on other topics. The last thing that Desmond Tutu said to us was that he expects us to do great things and change the world in the next 5 years. That struck me, not only because it sounds like a REALLY big task, but also because it came from a man who has helped change the world and has done extraordinary things. That moment was really special to me when he looked at us, right in the eyes, and sent us off to make a difference in this world.
We've been experiencing great things in our first couple days in South Africa, and we still have more great things to come.
---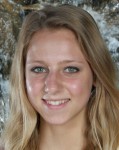 Archbishop Tutu walked into the room and smiling, asked us to sit down. Making his way to the only empty chair in the room, he said in a slow, friendly voice, "I assume that this one is most likely for… me? Heh heh. Well, at least we know I am intelligent enough to figure that out!" His face transformed as he burst into a wonderful, bubbling, extremely contagious fit of laughter. As his laugh quieted, his face became serious. The room stilled to a silence. I began to worry at the forming crease between his eyes. Had we done something wrong? He shook his head, looking troubled. "You know," he said and looked up at us, "I really shouldn't laugh so hard at my own jokes." His solemn expression wrinkled into a wide grin and his eyes twinkled mischievously. The room was filled with light. I relaxed and laughed with this wonder of a man.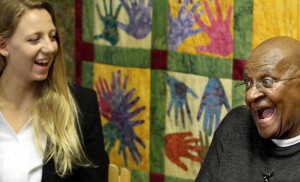 Throughout the interview, Desmond Tutu poured love, hope and wisdom into our eager ears. Almost immediately I developed a deep respect for him. Although we did not always get direct answers to our painstakingly and precisely worded questions, he gave us more than I could have imagined. With each question he took us on a journey through his mind and memory. His genuine, wise and utterly sincere words filled the room like music. In his presence I felt like a child, watching, taking him in with immense admiration and curiosity. He showed me, in a new light, the value of humor and true compassion. He spoke of respect, love, and humanity in ways that transformed complexity into beautifully simple principles of nature. I feel blessed and honored to have met this man who is so full of the good parts of life.
---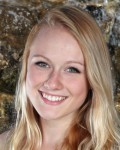 After our inspiring and insightful interview with Archbishop Desmond Tutu, our day was disrupted when F.W. de Klerk's secretary called and rescheduled his interview with us due to illness. We scrambled to plan something for the remainder of the day. Ward decided that this would be a good time to go shopping at the Green Market in central Cape Town. Green Market is a spot that consist of numerous small stalls, where things from key chains to sculptures are sold; kind of like a flea market. I looked down at my very formal attire and couldn't imagine getting away with buying a $15 item for $5 through bargaining. Never the less, I was up for the challenge. We buddied up and set forth to the small shops. Determination was set in our eyes, and we exuded confidence as we walked toward our destination. Unfortunately, the merchants were used to the game of bargaining, while it was incredibly alien to the majority of my class, including me. Luckily I was paired with Luciano and Olorin, and they were very good at it. Luciano had learned from his experienced father, and Olorin was just a natural. Without them I would have most likely spent all of my 500 rands (US $50) within the first few minutes of being there.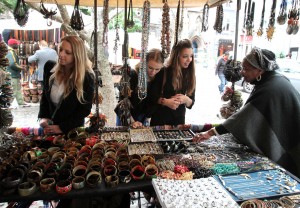 The whole experience is something I am thankful for having had. Surrounded by the South African culture imbedded in the objects, the sense of being in a foreign place finally set in. This is something that I've been waiting to happen since I've arrived. South Africa is very unfamiliar and I think that because of this I have been seeking out the familiar, such as the signs for KFC's and McDonalds I see on every block. Not only has this distracted me from enveloping myself fully into all that South Africa has to offer, it has kept me grounded in America.
One of my goals for the trip was to engulf myself in this culture, but with that comes surrender, and my fear of the unknown had prevented that. However, the marketplace put me into a place where the culture was not really forced upon me, but rather presented in a way where I could not ignore the society surrounding me. Through the unique fabrics, carefully sculpted animals, most likely carved from memory, and the beautiful paintings that reflected the magic of South Africa through vibrant colors, I was finally engulfed in the culture. I can't wait to wake up to tomorrow with this new perspective that will allow me to experience South Africa without fear.