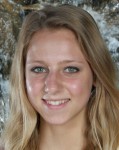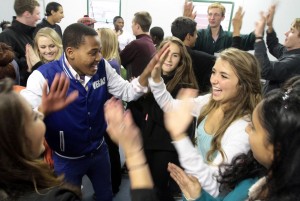 Mfuleni High School sits amidst the small tin and wooden homes of its township. A minute or two after our bus pulled up to the school's entrance about a dozen local teenagers piled on, squeezing down the isle between our seats, and greeted our somewhat surprised but happy faces with warm and welcoming enthusiasm. They explained that they were part of the Yenza Project, a program that helped them explore various aspects of their lives, foster important skills such as communication, and offered them support in facing many of the challenges of their impoverished community. As we got off the bus, now one larger, more talkative group, a boy put his arms around Sophie and me and said, "My name is Zimvo. Let me show you around my beautiful school!" We smiled and began to learn about one another.
Throughout the day we sat, talked, laughed, cried, danced, sang and ate together. We come from different backgrounds and have different lives and experiences of the world, but in that room we were just a bunch of young people, caught between our pasts and our futures, contemplating our struggles and our dreams. My reality is not their reality, and at moments this became uncomfortably, strikingly apparent. But we were able to acknowledge one another as people, not as the circumstances we live in and truly became friends.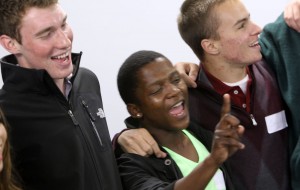 By the end of the day I felt like I knew Zimvo, among others, better and in a more personal way than some people I've been around for years. He and his fellow classmates reminded me how important it is for us to believe in ourselves. Coming from a family and community that have always been incredibly supportive and who have believed in me no matter what, it has been easy to forget the immense value of doing things myself. Zimvo shared with me that he really has not had a solid source of support and encouragement in his life and that because of this he has had to learn to do things on his own. As we began our farewells he looked me in the eyes and told me to remember that it is important for me to do that too. It struck me that he seemed sincerely concerned with the outcome of my already privileged life's dreams. "You have the opportunity," he said, "take it." I thanked him and promised that I would.
I felt a bittersweet tug at the back of my throat as I gave each of these talented, passionate, and courageous new friends one last hug goodbye. I looked back and smiled as I ran through the rain, out to the long, muddy road. I knew that I would likely never see these faces again, but that the people behind them would stay with me for years to come.
---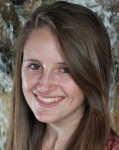 Today my class and I went to Mfuleni High School and spent time with students from the Yenza Project. As soon as we arrived a bunch of the kids piled onto our bus and claimed us for their respective groups. A girl named Wanella chose Bri and me for her group. We were excited to get to know her. We began talking and as soon as we walked into the room we all sat down in a circle. As I was listening to Bri and Wanella talk, the teacher named "Cee Zee" asked which of her students only had one partner and who had two. When she saw that Wanella had two she brought over a shy-looking boy, sat him in the empty seat next to me, and asked if I would be his partner. I agreed and we clicked instantly. We began talking and laughing before anyone could tell us otherwise. After pronouncing his name wrong multiple times, Simnikiwe and I became fast friends.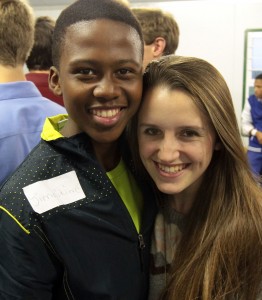 The day turned into an afternoon filled with small groups, large groups, and sharing information about each other with our new friends. This transformed into multiple performances where both groups shared talents and showed each other support with applause and encouraging cheers. After we sang "Shosholoza" and "Lean On Me", the Yenza students excitedly stood up to share with us what they had prepared. Their amazing performance ended with each of them grabbing a Mount Madonnian, bringing us to the floor, and dancing with the clumsy kids who weren't prepared to be on stage. Though it was a surprise, I gladly took Simnikiwe's hand and joined him.
Simnikiwe seemed to be hiding something; some sadness that he didn't seem to want to uncover. I stayed away from it due to a lack of time, and not wanting to trigger something or hurt him. When we went into a big circle, "Cee Zee" revealed that his mother died last year. This struck me, and made me try to imagine what life would be like if I was in the same situation. I couldn't. It takes an incredibly strong person to handle the situation in the way that he has, and at that moment, my level of respect for him grew drastically.
Beats made from hands and feet. Rapping. Yelling "Someone Like You" by Adele. Laughing. Smiles of pure joy. All of these took up the majority of the remainder of the day. When the end of the day arrived, I expected a feeling of sadness to fall over the room. Instead, everyone was still happy. We were happy at the idea of keeping in contact and happy to have shared the day that we did, in the way that we did. We all ran out in the rain toward our bus. It was amazing to see Mount Madonna students and Mfuleni students mixed, and running through the rain. I met up with Simnikiwe and we said our final goodbye. It was the definition of bittersweet.
In the U.S., making friends isn't always so easy. I have had a really difficult time with it in the past, so South Africa has been a shock to me. I have made friends in less than a day that I will remember for a long time. I know that even if we're far away, I will keep in contact with Simnikiwe and other friends that I have met on this trip. I am grateful for the opportunity I have been given and I promise to make the best of it.