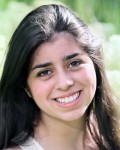 Today we went to the White House Office of Science and Technology Policy in the Eisenhower Executive Office Building. After a brief introduction, we split up into three small groups to speak with a few individuals that worked within the department. I was in a group with a woman named Lynn Overmann. She told us that she had previously worked as a defense lawyer, and at the Department of Justice. She didn't have any background in technology but she said that was part of why she was good for the job. She was able to think about technology the same way most people do and to figure out how to make it work best for people like her. The path to her current position was not a straight path and I found that refreshing. It proves to me that I can't know what I will be doing in 20 years because I don't know what opportunities will surface, and what I might become interested in along the way.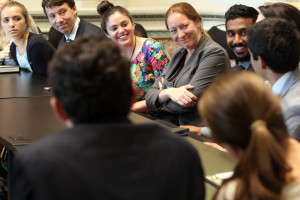 I have always imaged that I will be a leader in whatever I pursue because when I'm passionate about something I really get into it and I can take responsibilities very seriously. Sri Gyan James McCaughan told me back in 5th grade that he thought I could be a CEO. I've always dreamt of owning an architectural firm, but during this trip I'm starting to dream bigger than that. Now my "plan" is to jump into any opportunities that are open to me, see how they turn out, and go from there. Ms. Overmann took every opportunity that life presented to her. I admire her courage to jump into any new situation even if it is uncomfortable.
During our conversation, I asked Lynn Overmann about what makes a good leader. She said that a worthy leader would be able to acknowledge their strengths and weaknesses. She also said that they would be able to acknowledge the strengths of the people on their team and really work with them. I completely agree with her. If I end up in a leadership position I will strive to be the type of leader she described. I will work towards being someone who is honest with myself about my strengths and weaknesses, and be able to collaborate with the people around me.
---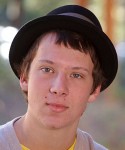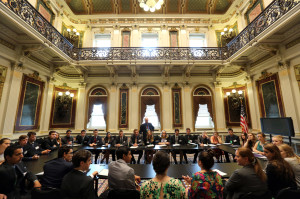 Today we were not able to talk to Nick Sinai, however he sent us three amazing people from the office of Science and Technology policy. Our meeting took place in the EEOB. Mark Twain called the EEOB, "the ugliest building in America" because of its French architecture (I disagree the place was beautiful). After going through a whole bunch of security, we arrived at the Indian Treaty room. Back in the day this is where the Native American leaders would sign different treaties and other agreements with the leaders of the United States. Given the historical role the room we were in had played I was in complete amazement before out conversation even began. The people we spoke with make decisions and help create policy for issues that range from catching criminals to creating channels to make "open date" accessible.
---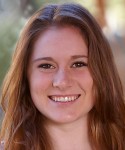 They say that when one door closes, another door opens. In our case this morning, one door closed and three opened; one tall, black and grey in the middle, a bubbly green, black and white on the right, but I chose the short, vibrantly floral door on the left.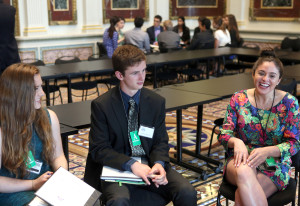 Although it was unfortunate we couldn't interview Nick Sinai, I am grateful to have met Vivian Graubard, a bright young woman working under Nick Sinai and Todd Park. What struck me the most about Vivian was not just her curiosity about our interests and goals, but the series of events life took her through to bring her to her job in D.C , and how willing she was to share her experiences with us.
We were divided into small groups and she began her tales. After graduating a year early from American University, she decided to do some traveling. She and her family finally decided she would spend some time helping in an orphanage in Calcutta, India. She passionately described her time there; how she hugged the girls despite the risk of acquiring head lice, and she shamelessly explained in detail the consequences afterwards. She also talked about her ongoing dream of becoming a pilot for the U.S Army and how she had been almost certain she was going to move to China before being asked to intern at the White House. This six-month program eventually led to her current job.
Vanzant said, "If you want to hear God laugh, tell him your plans." Vivian solidified the meaning of this quote for me. She taught me that even with the most concrete of plans things still change, and should you choose to embrace the curveballs life throws, the change in plans could be the best thing to happen to you.
---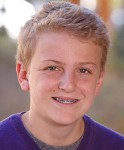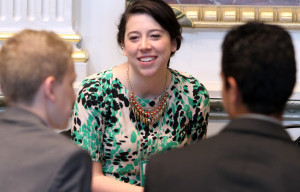 I was in a small group with a woman named Erie Meyer. She is the Senior Advisor for the U.S Chief Technology Officer, and the founder of an organization called Tech LadyMafia that supports women and girls that work "in and around the internet." When we stepped into our group she asked us to state our name and the best thing we have ever done in our entire life. Wow. We went around the circle and did exactly that. After we finished we began asking her questions.
Our interview with Erie was totally amazing. She had many stories to share with us about the transitions between her jobs, her aspirations and influences in her life. Her dream to become the world's coolest grandma was my favorite. After entertaining us with her thrilling stories, she went on to explain what her job entails and the things she wants to change. She said that she entered her job with the intention of changing the way technology is used around the Executive Office.
Overall, even though it wasn't a formal interview, and we didn't have questions prepared, it was an amazing experience and I am really glad we were able to be a part of it. –Sage Buzzini
---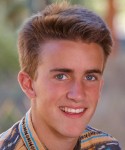 Today we proved that taking chances truly does pay off. We learned early this morning, around eight o'clock, that our ever so anticipated interview with the Deputy Chief Technology Officer at the White House, Nick Sinai was cancelled because he could not make it. Instead they gave us the chance to talk to three of the senior staff members who work with Nick Sinai in the department of Technology and Sciences. Our wonderful leader SN made sure to express how great of an opportunity this was. He was so right.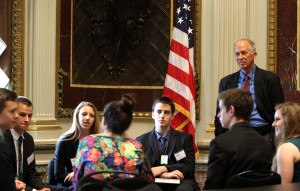 We accepted the offer unanimously and headed off to the Eisenhower Executive Office Building (EEOB), which is directly next to the WHITE HOUSE! The security was so strict we did not get a chance to film this wondrous opportunity. We glided up four stories of stairs, almost getting lost in the exquisite architecture, there were fossils embedded in the marble floors. After somehow navigating the massive halls of the EEOB we found our selves amongst three wonderful and inspiring women in the Indian Treaty Room.
The room was gorgeous. It had marble floors and four windows with views of the White House. These three women, Lynn, Vivian, and Eerie, started by giving us insight into their demanding jobs. I was able to tell that the huge decisions that the government makes start with people like them.
I spent my time speaking with Lynn Overmann. She was invigorated by her work using technology to help solve issues dealing with social justice issues such as sex trafficking. This was not always the case. Straight out of college she decided she wanted to become a lawyer. Somehow she went from practicing law to working for the White house, using technology to help combat sex trafficking. I love the fact that she set up her life one way, yet was still able to change her path when the opportunity came about. This is a very comforting thought because I'm not certain about what I want to do with my life.
After spending about thirty minutes conversing in our small groups we gathered around the large conference table and everyone shared what he or she got out of the conversation. I could tell that I was not the only one who felt that the chance we took created an inspiring and amazing experience. In fact, I'm pretty sure that every single one of us felt this way.
As soon as we finished our group conversation our hosts told us to look out the window. We rushed over in time see the President and the First Lady parade from their helicopter to the White House. In every interview we have had so far, we have been told to take chances, to put ourselves in situations that are uncomfortable because this will pay off in the end. Today I learned for myself that this statement is extremely true. Not only did the people we spoke with inspire me to follow my passions, we also got see the President of the United States.