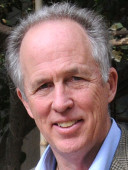 As the MMS seniors prepare to depart for their trip to India, I have been patiently waiting and preparing for their arrival here. I have been in country for over a month at the orphanage they will visit known as Sri Ram Ashram. It is a home for about 65 children and includes a school for them and about 500 other children from the surrounding villages.
We just had a group of 12 students from the Pathways World School near New Delhi visit and I imagine that the wonder they experienced here will be of the same caliber as experienced by our students from MMS. I can promise the days our Mount Madonna students spend here with the Sri Ram Ashram family will be among the most memorable of the trip.
Their journey will include our 16 students along with Shannon, my dear colleague who has been minding the store while I have been here in India; Devin, a graduate of Mount Madonna who has become a wonderful film maker; Jen, our Spanish teacher who will be seeing India for the first time; and the intrepid and brilliant photo journalist Shmuel who will open windows for you to see what we see.
Our journey will take us from the crowded and bustling environment of Delhi to the rural girl's school at Pardada Pardadi, from the Taj Mahal to Sri Ram Orphanage, from the Golden Temple of Amritsar to the edge of the Himalayas in Dharamsala. What I love about this journey is that what the students learn will be unpredictable and yet profound. Their real job is to stay present, see what they see, feel what they feel and learn what they are ready to learn about this kaleidoscopic country that is so deeply rooted in traditions going back thousands of years and at the same time whirling forward in time at a dizzying speed.
Our gang is in for quite a ride. I encourage you to follow along in the blog and see what emerges from this experience as it happens, and please join us for the "Return" presentation at Mount Madonna School on May 1st to enjoy and witness what has transpired.
---

This will be my third trip to India, and I can honestly say that each adventure has been exciting and unique. I have been lucky enough to participate in the pure exhilarating wildness and joy of Holi, the festival of color, and to witness the somber reverence as thousands of people participated in Aarti on the shores of the Ganga. Part of the magic of experiential learning is that no two people have the same experience. Each year we more or less travel the same path, yet each journey is different. The group creates the magic.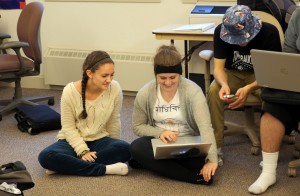 In less than a week our mighty group of 20 will embark on our very own adventure. We have spent the entire year preparing for this trip in one way or another. While reflecting on the preparation process I realized that more important than studying Indian culture, researching for interviews and reading various books, was the choice that each individual made when they said, "yes" to the invitation. Potentiality exists when you are open and willing, even if you are scared. Even if you don't know if you will be able to do what is asked of you. The yes makes everything else possible. This amazing, adventurous group of 20 said "yes" to the unknown. I am excited to leave in one week because, while I don't know what lies in front of us, I know that we are ready and that each one of us will learn what we are ready to learn.
---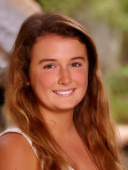 It's hard to believe that in less than a week, my class and I will be embarking on a journey that we have been dreaming about for the past three years of our high school careers. India—for so long, it has just been something in the abstract, something beyond reach and reality. "My class is going to go to India our senior year," I have told countless family members and friends as I have gone through the stages of being a freshman, sophomore, and junior. But now, here I am. Somehow I have reached the 12th grade, and with every passing day India looms closer and closer. It is finally dawning on me that come March 27th, I will be setting foot on Indian soil. It is a realization that is both frightening, and exhilarating.
We have been preparing for India all year, starting in September when we began reading the Dalai Lama's book Ethics for the New Millennium and writing blog posts on ethicality.org about morals and values. Over the course of the past month, however, our preparation for the trip has expanded tenfold. For weeks, we have been studying the culture and history of India, exploring everything from the food to India's relationships with Pakistan and Tibet. With the solidification of our itinerary, we have begun to research the three people we will have the privilege to interview while in India: Samdhong Rinpoche, Rinchen Khando, and Dr. Kshama Metre. Every weekend, at several locations in Santa Cruz, we have sold our trip t-shirts to raise money for nonprofit organizations we will be visiting in India. During our lunch breaks at school, our class has been practicing songs we will be performing in India. Outside of class, the preparation continues—visits to the doctor, shopping for clothes, the list goes on and on.
Life has been a whirlwind since February, when we entered the intensive stage of our preparation. I was completely caught off guard by the amount of work that this trip would require before we even set foot on an airplane, and it has been difficult not to get overwhelmed. However, my stress and worries are always erased by the constant reminders of what this trip has in store for us. Seeing pictures of the school girls at Pardada Pardadi and the kids at the Sri Ram Ashram leaves me filled with a sense of wonder. We are being presented with such an amazing opportunity that will expose us to a completely different culture and way of life, and I know that the people we will meet will leave permanent stains on our hearts. The hard work put into this trip does not feel in vain—as difficult as it can be, I know it will all be worth it the minute we step onto our first street in Delhi.
---
Keep checking back beginning March 27th to see updates on our journey, complete with writings from the students as well as photos and videos.