The Tswelopele Performing Artists in Tembisa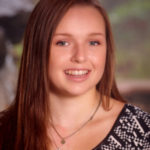 When we stepped off the bus in Tembisa, a township outside Johannesburg, we were greeted by an outgoing welcome committee. In fact, the term outgoing would put their enthusiasm to shame. "Welcome to Tembisa!" exclaimed three girls in an upbeat unison. We proceeded to exchange names, hugs, and laughter in the open space by the stairs. As we began to make our way towards the music room, a girl with big eyes and an even bigger smile grabbed my hand and introduced herself to me. "My name is Thulisile," she started, and after recognizing my difficulty in pronouncing her name, she continued, "But you should just call me Thuli." She was very warm and considerate, always pulling me along in the right direction and making sure to introduce me to her friends so that I would feel comfortable.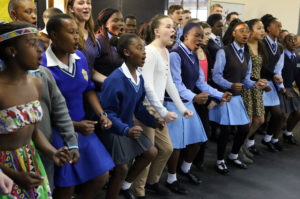 We socialized with the students of the Tswepa Performing Arts Program and loud conversation echoed off the white walls of the music room at the Moses Taiwa Molelekwa Performing Arts Center. We were introduced to Thulani, the choir master for the Ts
wepa Performing Arts Center. His hair was tightly dreaded and his face seemed to be eternally lit up with joy. We jumped into things right away—we did not have a lot of time to prepare. As we warmed up, Thulani led us in a variation of a musical scale. When the other students responded, we Mount Madonna students were astonished by the sheer power of their voices. Thulani had us chew an imaginary piece of bubble gum. "Chew with your entire face" he exclaimed enthusiastically. "Now chew with your arms and legs!" he shouted. Soon we were moving our entire bodies in excitement. He had a way of motivating people to be invested and a little bit wild. We separated ourselves into our vocal groups—sopranos, altos, tenors, and basses—to learn their arrangements of the various songs. As we began to feel confident we started to move. I felt the rhythm and copied the dance moves of whoever looked good. I soon became more and more comfortable dancing along to the music that we were creating.
After rehearsing, we visited the Ikusasa Comprehensive school and separated into small discussion groups to get to know each other. Somehow I ended up in a group with about eight outgoing female high school graduates. We went around the circle and told the group what it is that we want to do in our lives. One of the women wanted to work with empowering young girls in the townships, another lady wanted to help improve education among adults and to eliminate the stigma around illiteracy. Other women wanted to be social workers and nurses. It has been a common theme to see that the aspirations of so many South Africans revolve around the idea of helping others. The short time that I spent with these women was inspiring.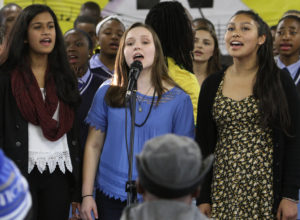 We made our way back to the Performing Arts Center as it would soon be time to perform. Thuli and I investigated the differences in our lives and came to the conclusion that what we had in common is much more important. Our willingness to connect with and care for others, our love for performing arts, and our humanity were among the things that we shared. We watched the short dramatic acts, poems, and traditional dances performed by the Moses Taiwa Molelekwa students. Soon we were called onto the stage. Our first song was a version of "Stand By Me." The band began to play and the basses established the beat. Then Thulani cued in the sopranos. A high-pitched Zulu chant filled the room. The altos and tenors joined in with loud legato "Aahs" that added a sense of power to the chorus. There is nothing in the world that is like connecting with people through music. As we sang our parts and stomped our feet we were simultaneously tuning into each other's sense of joy.
The song "Stand By Me" means a lot to me on a personal level because we sang it during our fifth grade graduation, which was my last day with Sri Gyan as a teacher. Sri was a very influential mentor for me in my youth and shaped a lot of who I am today. He unfortunately passed away several years ago. I found it so special to pay tribute to Sri in this way. In my heart I knew that he was showering love upon us from above. After concluding our set of songs Thulani told me, "I have a new name for you; it is Thandiwe. It means 'loved one.'" After spending a single day with these people in this place I felt so much unexpected love and acceptance. After singing, dancing, and engaging with my new friends today, I reaffirmed my belief in the African concept of Ubuntu—I am who I am because you are who you are.
---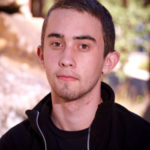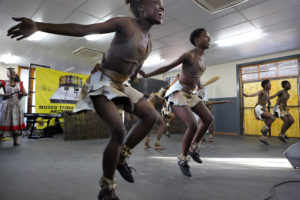 One of the most precious gifts I have received on this trip is the traditional Kalahari dance performed by the students of the Tswepa Performing Arts Program at the Moses Taiwa Molelekwa Performing Arts Center. This was my first taste of traditional African performance. It transforms the dancers. Fifteen minutes before they were trussed up in stuffy school uniforms; now they wore short pieces of hide and were otherwise bare with rippling stomach muscles.
The dance itself is a set of call and responses. One dancer shouted to set a tempo and the others followed suit. At times there was a lone dancer; at others the girls were calling on the boys or vice versa. What follows is a set of stomps, kicks, claps and various shaking limbs that at times hurt just to watch. This is a dance that could never be described by any set of polite French terms.