Thomas "Mack" McLarty was Chief of Staff for President Bill Clinton.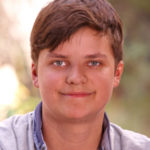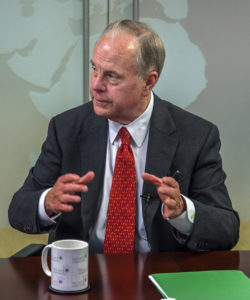 Today we were graced to interview Thomas "Mack" McLarty, a business tycoon, former White House Chief of Staff, Counselor to the President, and Special Envoy for the Americas under President Clinton, whom he knew since childhood. Prior to his government service, Mr. McLarty was Chairman and Chief Executive Officer of Arkla, a Fortune 500 natural gas company. During his tenure Arkla grew into the nation's largest natural gas distributor, with customers in eleven states and significant exploration and pipeline operation. This man can truly be considered successful.
During our research of him we found a quote from a former grade school teacher of his, who labeled him as, "Just a real nice boy who grew up into a real nice young man." We asked if kindness contributed to his success and how important it is. He said kindness is incredibly important to success, not just in business but in every aspect of life. He described that as a business leader, it is important for kindness to be extended to all of his staff no matter what their contribution is. This was an idea that really resonated with me. I was thinking afterwards that you never know when you are going to need somebody, so it is best to have them on your good side. He talked about why he thought more business leaders don't adopt the idea of kindness. Unfortunately people see kindness as a lack of strength and think they will be shamed or seen as a lesser person if they are kind. McLarty thought the opposite; he believed that it is easy to be rude and not acknowledge those around you. He believed real strength lies in those who are kind.
I asked him about the mentors and role models, who he believed inspired his career. He said how he had not one, but many mentors. He talked about how for some a role model may be a favorite celebrity or athlete, somebody who does not directly touch their life, but to him mentors are those who do the small things. He said while large contributions matter, it is the individual acts of kindness that make a difference. "It may be a parent, a teacher, a friend or somebody from history; if they impacted your life positively, then they are a mentor of yours." This made me think of all those who have helped me throughout my life. My parents, grandparents, aunts, uncles, teachers, and friends have all helped me with small, random acts of kindness. These people are my mentors.
---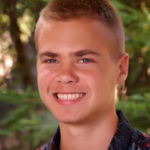 The first few words that come to mind concerning businessmen are not positive, including exploitative, corrupt, and unethical. Thomas "Mack" McLarty was a refreshing exception to this perpetuated and perhaps clichéd stereotype. When the esteemed Chairman and Cofounder of McLarty Associates walked in, we were not just high school students interviewing a businessman; he brought us up to his level: we were all equals. He was gracious and composed and his southern drawl permeated the room. As he greeted us and made an introductory statement, his intentions became clear. He was the humble childhood friend of Bill Clinton, and partly because this connection was made the, now former, Chief of Staff. As a child growing up in Hope, Arkansas, he was the class president, and he made it clear that his parents were his most influential role models, and he had not strayed from the values of humbleness and integrity that he was imbued with.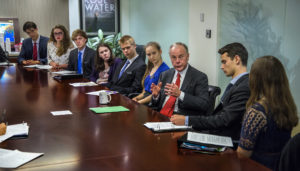 When we asked questions, he listened intently, looking at us with his kind eyes. It was obvious that he cared about answering in a way that he hoped would give us a broader perspective and inform our futures. What was most impressive was his ability to recall other people's names and questions. He must have a very powerful and analytical mind, and I feel like I can only dream of being that well spoken. He also had a very intimate and full grasp of history, as it related to the Clinton Administration and the jobs he occupied in and out of politics.
He agreed to meet with us because Alyse Nelson, whom we interviewed previously, recommended us to him. Thankfully he accepted because such a well-rounded history lesson from someone entrenched in the time was a rare opportunity.
What I found most interesting was when he talked about the business opportunities of today as it relates to the youth. He made it clear that we had a chance no matter what business we were going into because of the way technology has made ideas borderless, but also that for that reason it would be harder. "No one has a monopoly over wisdom," he said, and we should be entirely confident in our ideas, but not be condescending, and maintain respect for more experienced businessmen, who can be learned from and may be wiser.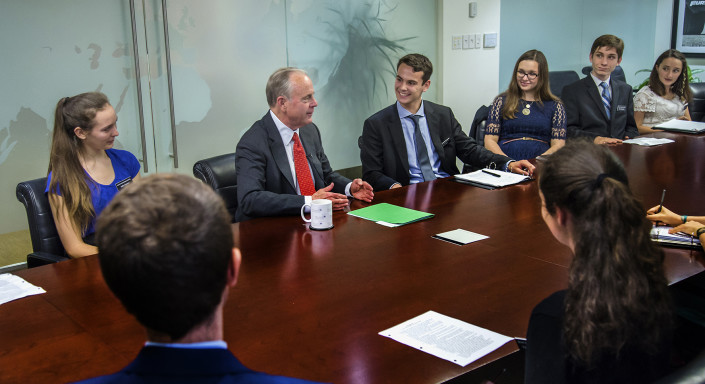 He also elaborated on the key characteristics of an ideal businessperson: confidence, resilience, being willing to take chances, and most importantly learning from others' and one's own mistakes. There will be setbacks, he said. Hopefully they are learning opportunities.
As the interview came to a close he emphasized the value of being responsible for your mistakes. I was just so blown away by his kind-hearted genuine nature, and the values that he held all his life that defied corruption and the corporate stigma. I hope to meet more people like him as this trip and my life progress.
---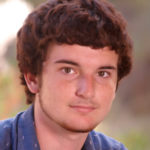 Thomas "Mack" McLarty was by far one of my favorite interviews; with his southern charm and humble demeanor, he could sway anyone into his liking. He talked fairly slowly but with conviction in his words. After each and every word I found myself enthralled at what he had to say. First of all, Mr. McLarty is a prominent Arkansas businessman and former Chief of Staff to President Bill Clinton.
With this range of experiences he was able to speak of his strong connections to Bill Clinton, and inform those who may be interested in business about what comes along with the profession. It was specifically his business prospects that brought my attention to this man. He knows how to run a business! As someone who is looking to follow his career path, I thought that there was much to learn from Mr. McLarty.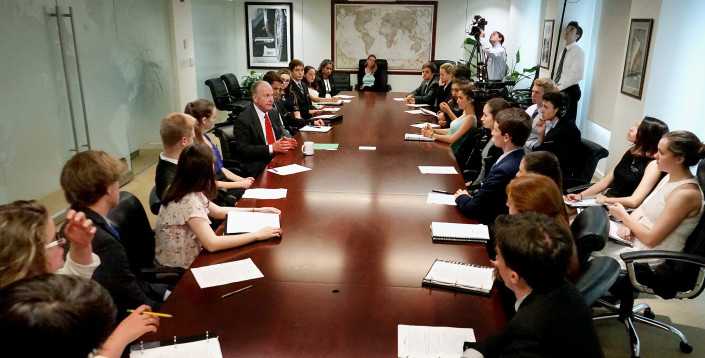 Along with this he has known Mr. Clinton from kindergarten and happily reminisced in the storytelling of the experiences they shared. Mr. McLarty's tenured relationship with the former President is what also made him so special. After all, when else can you speak to an individual with such a strong and special bond? Although, with how things have been going, I would not be surprised to meet many more incredible, unique, important, and interesting individuals.