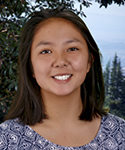 Yesterday, my class and I went to visit Botshabelo, an organization aimed at bettering the lives of children affected or infected by HIV. We spent the whole day there touring the community and bonding with the kids. At the beginning of the day the woman who started the program, Marion, had a heart to heart talk with us about how she started Botshabelo and how she found her inner calling, her inner light. Her story and advice touched me as well as many of my classmates.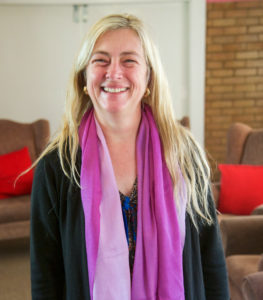 Today, Ward's good friend Chené Swart came to talk with us and help us process everything we've experienced so far on this trip. I am very grateful that she came and aided us on our learning journey.

Chené is a practitioner in narrative therapy, and she did a workshop with us. She led us in small groups and asked us to reflect on a moment that had touched us in the past week. Her exact words were, "Take me to a moment in the last week that touched your heart." I had a difficult time choosing one moment because there have been many; from Thulani Mabaso's powerful narrative, to Mamphela Ramphele's intelligence, to Pregs Govender's presence and passion, and the kids' openness at Botshabelo. I've definitely cried a lot on this trip but with tears of joy, as many of the people I have met here have stirred up things deep inside me that I didn't even consciously know were there.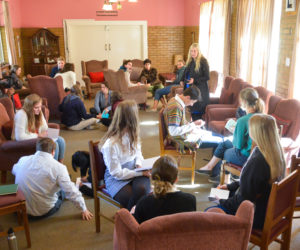 Once we were in small groups, Chené gave us guiding questions about how to reflect on the moment that had touched us. Who would not be surprised that you will take us to this moment? How would you design a T-shirt that expresses how you feel about this moment? Some of these questions were difficult for me to answer but I enjoyed listening to my peers' responses. I thought it was really interesting to hear about the moments that touched them, as they gave me a new perspective and made me realize that while we are all on this journey together, we are all having our own unique experiences. Within those unique experiences we can find similarities and relatedness.
I found her advice really helpful and I am going to implement the techniques she taught us about processing when reflecting about my day, or special moments in my life. Something that I took away from the workshop today with Chené is that moments are powerful and they have their own story. We shouldn't discount individual moments, as there are so many components that make up a single moment. So much love, compassion, courage and meaning can be encapsulated in a single moment.