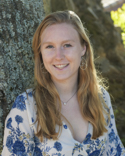 This past year, everyone has had to adapt to new routines and ways of life as we have learned to live during a pandemic. We have had to restrict ourselves from seeing our community in person, and adapt to connecting with others over Zoom, be that for school or business or just our friends and family. Even though adapting to this new way of life has been difficult, it has given us amazing opportunities to continue our lives and talk to people from faraway places that might not have been possible in the past.
As with everything that has changed this year, so have the learning journeys here at Mount Madonna School. We have had to rethink our past traditions and create new ones, which is exactly what the Mount Madonna school seniors are doing with this year's India trip. As with any loss, we need to acknowledge there is sadness around what couldn't be, but after processing and hearing that we could still have an India trip experience the class leapt onto the idea.
 This newly imagined India trip will take place here on our beautiful campus amidst the redwood trees and wandering turkeys. During our week-long virtual trip, we will be interviewing Kamla Bhasin, Dr. Kshama Metre and Radha Sharan. The Senior class is more than excited to get a taste of the Indian culture through interviewing and learning from these wonderful individuals. We are also thrilled to be able to talk with some of the girls from Pardada Pardadi and kids from the Sri Ram Ashram. Over this next week, the Mount Madonna School senior class will be stepping into a different world to learn more about India and ourselves, and yet we won't even be leaving the campus. Please check back regularly throughout the week to read our reflections and highlights from our various interviews and experiences.
---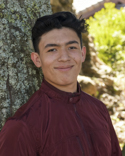 This year has been hard for everyone. Especially for students and those transitioning from high school into a new environment or career. Yet, the senior class at Mount Madonna is excited more than ever to hear new perspectives and explore the rich culture that surrounds the very foundation of Mount Madonna as an organization and a school. Having lost the opportunity to explore and experience India in person, we are excited to give our all to the success of this virtual India journey. Being presented with these new challenges further highlights the importance of connection and search for meaning that Mount Madonna has offered students year after year . It has also shown us that it is a choice to show up and learn, and not something out of our control.
This year we are fortunate  to be able to interview Kamla Bhasin, Dr. Kshama Metre, and Radha Sharan. In addition to having this  opportunity to speak with these  amazing leaders, we are speaking with some of the children and young people from Sri Ram Ashram and Pardada Pardadi. We are overjoyed to have this opportunity to learn more about each and every person we meet and are excited to get to know ourselves more through this process. If you would like to follow our experience, please check back to see what we have been up to.