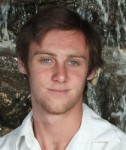 Looking out the window on the train ride from Delhi to Haridwar, I watched the world transform around us. The landscape fading into a consistent and vivid shade of green; the level terrain giving way to hills, gullies, and wetlands. Trees and flowers became more numerous and showcased the lands' natural beauty. Villages grew farther apart and seemed to become more hospitable. Though there were still crowds and trash, the brick buildings were more even, better maintained, and spaced out to allow some breathing room. It all seemed cleaner to me than the villages near Pardada Pardadi. About twenty minutes outside of Haridwar, I caught a glimpse of jungle and mountains. My heart raced and excitement rushed through my veins with every hurried beat. I had a feeling of arriving home after a long journey.
At the ashram, the kids welcomed us eagerly. Despite a slight language barrier, we quickly made friends and within an hour, I was already asked when I would return to the ashram. Most of us were grabbed by one to three of the younger children who held our hands and showed us their home. Later, we played soccer and Frisbee with the older kids and spent a good deal of time eating aloo tikkis, drinking chai, and socializing. I have never before met such an outstanding collection of individuals so full of life and love. Each one was kind, cheerful, friendly, and grateful. It was amazing to see a place where such a standard was consistently met. The bonds of friendship and the closeness of the community truly make Sri Ram Ashram a paradise on Earth.
---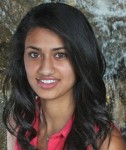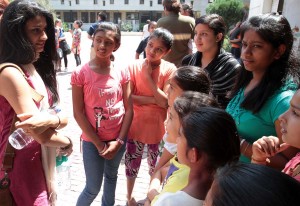 There they were. Their smiling faces finally bringing our long journey by train to an end. The ecstatic children of Sri Ram Ashram ran alongside our bus as we pulled into the orphanage. While exiting the bus, we were instantly greeted by the embraces of many little children. There were no barriers between us and the new faces staring up into our eyes. Each of them possessed an air of innocence that made deep connections instantly attainable. One by one we exchanged names and at that point, it was time for play. We were openly accepted into all of their activities such as playing Ultimate Frisbee with the older kids and swinging on swings with the younger ones. These simple games brought much joy to both us and the kids. It is experiences like these that humble a person. It is amazing to be surrounded by people that have the ability to take you from your materialistic, stressful world and pull you toward theirs. These kids were able to aid me in succeeding immediately in something that I have struggled to achieve on my own: they showed me how to live in the present.
---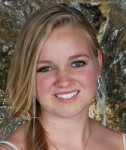 Today was the first day at the Sri Ram Ashram Orphanage. As we arrived, there were children of all ages waiting to meet us, embracing the ones they knew from previous visits as they stepped out. Quickly, I met a little girl who stole my heart: Preeti. She put her arms out and I reached down to hold her, where she stayed for at least 45 minutes straight. At first she played with my face and my glasses, but quickly became tired and rested with her head nuzzled in my chest. Preeti's willingness to allow a stranger to be in complete control of her physical well-being astounded me. As I held her tight to me, I felt at home. She welcomed me into her family and somehow instantly made me a part of it.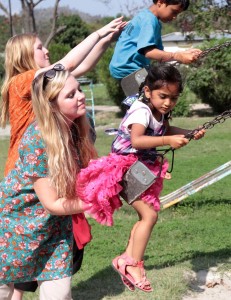 After playing with Preeti through three rounds of swings, hair combing, and carrying around the ashram, we sat down for food. I looked around the lunch room at the beautiful, spirited, warm children scattered between my friends and wondered how could anyone give them up? Why? At Pardada Pardadi, I learned the innocence and kindness that children can sustain through great suffering and poverty. Here, at the ashram, I am faced with a more difficult realization; people can endure such suffering that they would abandon helpless infants. Yet this place is also a testament to the strength of a child's spirit. To see what they have become and how they have taken the opportunities given to them gives me faith. Additionally, my view and definition of family has been transformed. These children, each with their unimaginable story of disappointing parents, are the most whole and loving group of people I have ever met. I can only hope that when I have children, we will have an ounce of the kinship that I have experienced here.