Tenzin Tethong is the Director of the Tibetan Service at Radio Free Asia and is a former Prime Minister of the Tibetan Government in Exile.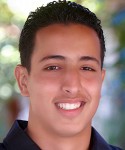 Tenzin Tethong fled Tibet as a child. He has worked for the Tibetan government in exile in many capacities. He was a prime minister of the Tibetan government in exile, and is the President of the Dalai Lama Foundation and the director of the Tibetan service of Radio Free Asia. The station broadcasts to various countries in Asia whose governments do not have a free press. Tenzin Tethong said that Tibetan broadcast is meant to serve the 6 million Tibetans spread across Tibet and the Himalayas.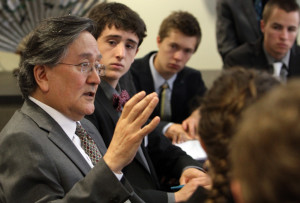 Tenzin Tethong is an inspirational and admirable man. Before going into the interview, Ward gave us some background information on Tethong. He shared Tenzin Tethong's story and told us that he wanted to talk to us about soft power; the idea of using language and nonviolent means to handle conflict with another country. Soft power is something that the Dalai Lama advocates in every situation. He strongly opposes hard power. My take on soft power is that it is the best approach to take because it doesn't result in innocent people losing their lives, and it allows countries to have a nonthreatening relationship. However, I questioned whether or not it was the more efficient way to handle issues. I compared it to taking candy from your little brother, you can either ask him for it, or you can forcefully go up and take it. I was interested to hear how Tenzin Thethong would respond to my concern. I expected him to completely defend soft power and say it is more efficient in every situation. Instead, he admitted that if you want immediate change, hard power is the more efficient way, but he said soft power takes time and is definitely more valuable.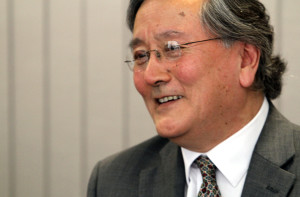 We also asked Tethong a couple of questions about the Dalai Lama and what lessons he learned from him that he's applied to his life. One of the things that Tenzin Tethong noticed about the Dalai Lama, that struck me, is that he is the same person in public and private. This is a rare trait, and the fact that Tethong noticed it shows his close relationship to the Dalai Lama and how much he admires him. Another thing that our group respected about Tenzin Tethong is that regardless of what the Chinese have done to the Tibetans he still shows no hatred towards them. He is an accepting and forgiving man.
I learned a lot from our visit with Tenzin Tethong today. Coming in, I had very little knowledge about Radio Free Asia, soft power, and the Tibetan government. Coming out I think I have gained a lot.
---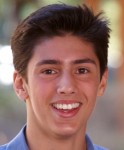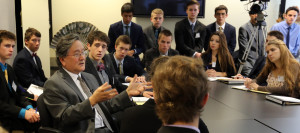 Tenzin Tethong embodies his core values. He is open hearted and friendly, but also dedicated to his purpose. Tenzin fully embraces his philosophy of "soft power" which is a diplomatic and peaceful exercise of power used to change the world. Although this process can be slow, it is better than "hard power". "Hard power" is forcing a culture to change by sending soldiers in. It is more violent.
I related Tenzin Tethong's work at Radio Free Asia with another interviewee, Alyse Nelson. She said, "Power expands the moment it's shared." The correlation between these two things is that when Radio Free Asia shares knowledge with its listeners, this knowledge is power and it can help change the world. These are the ideals that Tenzin embodies, and the values that I wish to always live by.