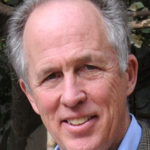 When we first discussed our journey to South Africa with the Juniors last September, it seemed we had unlimited time in which to prepare. However, the reality is that we never have all the time I would like to be fully ready before the journey begins. Now in early June, as we actually depart, I still think we could use a bit more time. Of course, I always think that, so let us say we are as ready as we can be.
We read books by those we will interview in South Africa and studied the history. We researched and wrote questions for those interviews. The students chose our trip name "Uxhumano," which is the Zulu word for "connection." They made and sold T-shirts to commemorate the journey. They raised over $18,000 in donations for the projects we will visit. With the help of many friends and family, we gathered clothing and medical supplies to take to the Botshabelo Children's Aids Project and the Philani Child Nutrition project. We pulled together our clothing lists. We have also mapped the formidable logistics of hotels, hostels, airplanes, buses, as well as events, interviews, meetings and arrangements for the safari at the end of the trip.
These are all important forms of preparation. However, we must add to these external logistics, the internal preparation for what actually occurs and how we choose to respond to the journey as it unfolds. We are preparing ourselves to make good choices and to be brave and open when it comes to meeting new people. We plan to be flexible in dealing with unfamiliar circumstances. I hope we will be ready to deal with the inevitable challenges that are part of a journey like this. I hope we are ready to patient, positive, kind, and resourceful. I hope so. I think so.
We will be keeping track of our experiences through this blog. We hope you will join us daily to see what we discover about ourselves, and those we encounter. It means a lot to us to know that we are being witnessed by our community near and far.
Shmuel Thaler's beautiful photos and Devin Kumar's skilled videography will add visual spice to the written narratives of the students. I am grateful to have Haley Campbell and Amy Neff, both Mount Madonna teachers, as part of our staff team and blog mentors.
We have worked hard to get as ready as we can be for something that is impossible to fully anticipate. Do join us on the Uxhumano South Africa blog and see how the adventure unfolds.
-SN Ward Mailliard
Facilitator of the Values in World Thought Program
www.values.mountmadonnaschool.org
---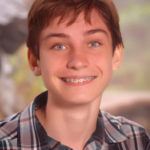 Have you ever seen a beehive at work? It's genuinely a thing of beauty. Every individual furiously zooms through their daily motions, buzzing for miles around the surrounding landscape in search of that most essential nectar the hive needs to produce honey. That being said, I think that if I were to suggest that over the past six months my class has given the dutiful honeybee a run for its money, I'd be responsible for a fairly egregious understatement. Between picking a name, fundraising, collecting donations, and preparing interview questions, the junior class of 2015 has worked up a veritable maelstrom of productivity.
When we started out I had my fair share of doubts as to our ability to achieve results. Fortunately, getting our act together was a non-issue. Not only were we able to reach our fundraising goals through a diverse series of infusions (ranging from a pie delivery service, to a day of winetasting, to an auction) we successfully surpassed those goals and then some. Suffice it to say, the honey of our collective labor is prepped to help those that need it.
A.A. Milne once wrote:
"'Well,' said Pooh, 'what I like best,' and then he had to stop and think. Because although eating honey was a very good thing to do, there was a moment just before you began to eat it which was better than when you were, but he didn't know what it was called."
It's safe to say that I'm in the midst of experiencing this moment, but who knows how such a volatile mixture of excitement, worry, anticipation, and fear could amount to something that in retrospect I'll most likely look upon in a positive light. Before this point I was pretty sure as to what was going to happen and how things would proceed. From here on out, there isn't an itinerary in existence that can prepare me for what's to come. That's terrifying, and that's awesome.
---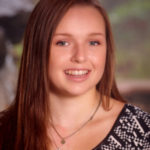 As the school year comes to a close, our trip to South Africa, which had seemed in the distant future, is now becoming more and more of a reality. Despite my efforts to stay in the present moment and enjoy the time that is here now, I cannot cease my constant daydreams of a far off land and the new experiences that will be had. To my excitement, the countdown on my wall has gone from increments of months to weeks to days in what seemed like a blink of an eye. And now, South Africa is upon us.
Leading up to our trip we have been learning about South Africa and its tumultuous and complicated history with the aim of gaining a deeper and more complete view of the complexity and diversity that is South Africa. We have been researching and preparing questions for our interviewees. As a class, our first major interview will be with Desmond Tutu, former Archbishop of Cape Town and Chairman of the Truth and Reconciliation Commission, Nobel Peace Prize Laureate, and revered world figure. Needless to say, we are being thrown into the deep end in this regard. One of my favorite aspects of preparation has been learning South African songs as well as a few American songs that we will be performing. Sharing these songs will serve as an extremely helpful tool in forging connections with the people whom we will meet. Singing and dancing is an integral component of the South African culture, and I am looking forward to jammin' with some kids from South Africa.
In addition to the academic preparation we have been tirelessly working on raising money and collecting donations to give to the non-profit organizations that we will be visiting, primarily for Botshabelo Orphanage and Philani Child Nutrition Project. Since the middle of the school year we have been selling t-shirts, holding fundraiser events, collecting medical supplies, and soliciting local retailers for clothing and other goods. All of the work that has gone towards providing aid for the non-profits was executed with enthusiasm and determination, and will enrich our experience tremendously.
In the midst all of the preparation and anticipation surrounding South Africa, it has been important to stay present and not create grand expectations for our trip. During discussions with our teacher, he told our class that we are going to be presented with opportunities to learn new and interesting things, and not to expect anything more than that. I am ready to let this journey unfold. I am so excited to see what is in store for my classmates and me in South Africa.