Stay tuned for this upcoming blog! The Learning Journey begins on May 12, 2018!
See the schedule of interviews here.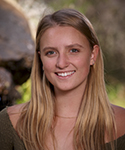 I cannot think of a better way to close out my senior year than going to Washington, DC to interview some of the most innovative, inspiring, and important people in the United States. I see this trip as an accumulation of everything that I have been learning during my high school career at Mount Madonna.
On our trip to South Africa last year we were able to get a glimmer of what was to come; we interviewed many of South Africa's thought leaders. Now, we have the opportunity to interview people from our own country who are in the midst of changing the course of history or have already changed history. This is something that very few people get to do, let alone high school students.
I am looking forward to getting a first-hand view of the chaos that is happening in Washington, DC. We are in the midst of some of the most polarized times politically, as well as one of the most controversial presidencies. Being able to have conversations with people from all different political backgrounds, about their tactics and views is something that I am looking forward to.
---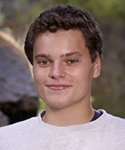 I have been looking forward to the DC trip since a few days after returning from South Africa in 2017. Never before had I experienced so many life changing and perception altering moments in such a short span of time. I was exposed to a culture that seemed to be something of a myth until I was actually there. Seeing the reality over there and internalizing it is something I will never lose. I am hoping that something similar will happen when we are in Washington, DC. There are many similarities between the trips, such as the fact that it seems to be a mythical culture that I only hear about in the news. I am hoping that being able to internalize and understand the situation in person will drastically alter my viewpoint, just as being in South Africa did. Being able to actually meet the people that the media glorifies and vilifies, on a regular basis, is thrilling.
There is also the aspect of class bonding that I look forward to. Our class has shared so many bonding experiences that have altered our whole group dynamic. We learned about each other in ways that only living with and relying on another person can. It is a bittersweet feeling realizing that this is essentially the "one last hurrah" for our class. It came up much faster than I expected. It's the last time that our class will ever function as, well, a class. After this trip, it's straight to the Ramayana production, which isn't bad, but it allows for much more splintering into cliques and different groups in the play. So to summarize, I am excited to go, and already sad that I have to leave.