Interview with Aaron Black, Activist and Political Strategist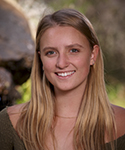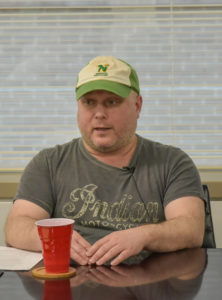 Today we had the privilege of interviewing Aaron Black, an activist and strategist who works with different organizations and political figures to organize protests and draw attention to certain political issues. He was one of the main organizers of Occupy Wall Street and has worked to bring attention to income inequality as well as other issues. When we first walked into the office, we were greeted by Aaron, who made it a point to give us each an individual handshake. I was very excited for this interview because I had worked with Luca, John, and Carl to write the questions and prepare our interview for Aaron. It was difficult to research him because he is very private and avoids the media. When we started talking to him it became clear, he is truly one of those people who just does things because he is a good person. We asked him why he got involved in activism and what kept him going. He said because he cared. He said he had taken so much in his early life that he felt that he had the responsibility to give back. He said that he simply wanted people to have the basic human rights they deserved.
Aaron is one of those people who truly cares. He also talked about how in these polarizing times we have to put problems ahead of political parties, and truly try to do what is best for everyone. He said, "At the end of the day, if we go to war we are going to war beside one another, and we all have one loyalty." In these times, I think that is a very important thing to remember: we all have one main goal and that is to try and make the best life for the American people.
---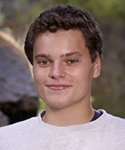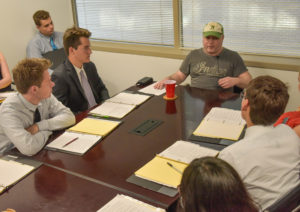 Aaron Black is somewhat of an enigma. When trying to do research to prepare for his interview, all I could find were a few scant interviews. It turns out that he was one of less than ten people who started the original Occupy Wall Street movement. I thought that was pretty insane. I never thought that in my life I could meet someone who was at the forefront of such a hot button issue in the modern day. It was refreshing to ask questions about something that was actually in recent memory.
When we interviewed him, it was a bit of a shock. I learned more about him in 15 minutes than I had in hours of research on the internet. It turns out that Occupy Wall Street was just one of his many social-media-based achievements. The man is a genius at getting movements organized and effective in spreading their message. He is by far the most modest person we interviewed so far. You had to grasp the scope of his successes on your own. He didn't present anything he had done as a great accomplishment. He is really passionate about solving issues, and is willing to work with anyone that wants to solve the problems that matter to him. I admire that.
---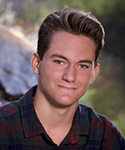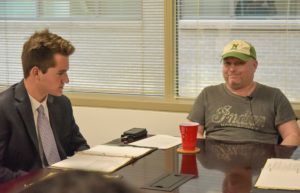 I was one of the main researchers for this interview. With this comes a lot of assumptions, but also increased interest. As soon as we went to his office, I knew it would be unique as there was barely enough space for us to fit into the conference room. As we were waiting for Aaron, we spoke with a nice young intern, who works closely with Aaron, and through this small interaction, all nervousness went out the window. With this effortless conversation and with what he told us about his job, all of us knew that interviewing Aaron would be not only fun but effortless due to the colloquial and pedestrian nature of the office.
By the time Aaron Black walked in and sat down, we were all curious to begin to learn more about this man's job and life experience. As it progressed, the interview became more and more enjoyable, and I became more interested in his story and job. You could easily sense his passion, humor, geniality and down-to-earth nature, all things that were encouraging to see in a person who is working for the rights of many Americans around the country. This feeling culminated in the fact that, when we left, he gave each of us his business card and offered all of us the opportunity to call him if we wanted to talk. I enjoyed the interview and getting to know the real Aaron Black.
---
Teacher Reflection: Art and Activism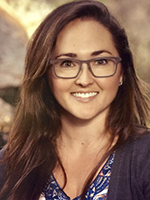 Why do we make art? The human animal is unique in our need to make meaning of experience and to exist within co-created cultures of shared identities. In my classes, we often find ourselves returning to this question while discussing literature and writing, and I often spin it back on the students. Why do you draw? Sing? Write poetry? Play the violin? Dance? Earlier this year we graffitied the whiteboard with the myriad of reasons we make art:
Self-expression
Coping mechanism
Communicate
Relive past experiences
Educate
Reflect
Engage in a dialogue on an issue or theme
Provoke
Explore
Analyze
To be seen
Make connections
Incite emotions or actions
Resonate
Create cohesion from fragmentation
Evoke an emotional response
Capture beauty, terror, yearning, etc.
Share in the human experience
For the artist, as opposed to those who occasionally "make art"—and I would argue that the distinction may be irrelevant because the human animal is by nature an artist—art is impulse more than choice. We are compelled to understand ourselves and what it means to be human in this place and this time.
Art is not often part of the conversation on our DC trips, but this year that changed when our students interviewed Aaron Black, professional photographer turned leading activist, consultant, and strategist of issue-based movements, such as Campaign to Unload, the Occupy Movement, and rapid-response events during the 2016 presidential election. Aaron is an artist first. He was a young bartender in New York when he started doing photography with musicians. "I just liked working with other artists. I think what they liked was that I was making art; I wasn't just taking pictures. I was a creative person that had a different thought process. I was working with a different medium, so I became friends with a lot of these people." He worked with Radiohead, Sonic Youth, Blur, Death Cab for Cutie, Outkast, Queens of the Stone Age, and other bands, and he also devoted time to documenting the causes of economic and income inequality, which helped to bridge his transition from traveling around the country with bands to political activism.
"I'm an accidental activist/organizer. I got angry. I worked with a lot of artists, musicians, actors, writers. If I liked what they were doing, and they liked what I was doing, we would try to come up with some kind of concept and go shoot it, or I would spend a lot of time with them because I always wanted to capture a texture, a composition, and tell the real story."
While Aaron spoke, I paid attention to the self-identified artists in the room, like Ruby who always has a sketchpad open and ready, and Carl who writes and produces songs, and Jordan who writes stories and poems and knows that he wants to be an artist, but doesn't want to be constrained by a particular medium. I watched these students and others, looking for signs of epiphanies, not that they would all necessarily lean in to activism and politics, but that Aaron's story would illuminate the possibilities for their art. To be an artist, we don't need to sit in an isolated room and ruminate on our own minds; we can be out in the world, engaging, questioning, and making a difference.
In this intersection of art and activism, Aaron knows his creativity and organizing are very much connected and are foundational in creating narrative. "You can't win elections, and you can't win issue campaigns unless you are controlling the narrative on the ground, on social media, on mainstream media. It should be authentic."
Sometimes our world seems so divided—politically, socially, economically—but Aaron's reflections highlighted our interconnectivity on energetic and technological levels. Fundamentally we are all very much the same—humans struggling for meaning, connection, and purpose—and through art we can access empathy and awareness of our own truths and the universal truths of humanity.