Interview with Alyse Nelson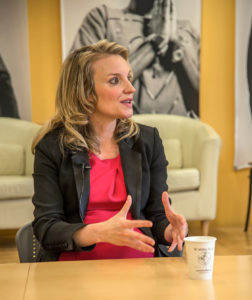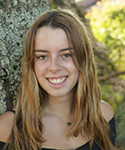 Today we got the special honor of interviewing Alyse Nelson, the President and CEO of Vital Voices Global Partnership, and the actual partner of Hardin Lang, whom we got to interview yesterday.
I think it is safe to say that our interview with Alyse Nelson left us all a bit speechless, and wanting to just spend all day talking with her. She was charismatic and her demeanor was friendly and welcoming, which put most of our nerves at ease.
While everything about Ms. Nelson inspired me, the thing that inspired me most was the positive way with which she could approach our current crisis. I am currently a senior, and I know that my fellow classmates and I have been navigating through all this loss and have found it very difficult to stay positive at times. Alyse Nelson has an attitude that I wish I could have when grappling with these times. She told us that instead of saying, "Oh what a disaster this is, and how sad I am to be missing out on XYZ," we could be looking at this moment in time in a different light. She encouraged us to look at what a profound moment this is in our history and how amazing it is that we are all being brought together to help combat this virus hand in hand. We need to look at it and ask ourselves, "What are we learning from this?"
Her works helped me reflect on how this has cleared the skies, and how the animals have finally come out to play. We need to realize that everyone in the world is putting our energy towards this. She asked us, "What if we could be putting this (negative) energy towards something else?" We have the power. We have learned that we have the power. This virus is teaching us that we can unite and work towards something that is important. She told us that we could use this energy to create a, "new, different, and more equal world."
I never looked at it this way and I absolutely loved her outlook. As strange as this may sound, she told us that she thought that we were fortunate to be experiencing a moment like this at our age. Alyse told us that positivity is contagious. Those words are so true because after this interview, I felt completely different. I felt happy and upbeat even though we spent a majority of our time talking about the virus.
I am grateful that we got to interview Alyse Nelson and I am going to try to carry the values that she taught us for a long time. I know that because of this interview, when I look back at this time, I will be able to see some of the light that came from this moment.
---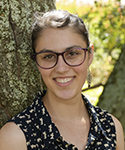 Today we got to interview Alyse Nelson. I was especially looking forward to this interview and my expectations were exceeded far more than I could have imagined. She spoke with such clarity and energy, and I could tell she really enjoyed thinking about and answering our questions. Each of her responses were packed with information, inspiration, and positivity.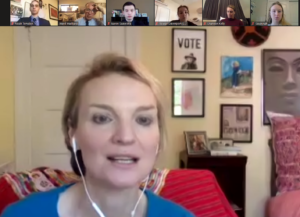 When you are stuck on a zoom call it is easy to let your mind wander. Not once did my mind wander; she was so compelling to listen to that I only realized she had been speaking for 50 minutes when her screen froze for a little bit. She was a strong speaker and everything she said seemed well thought out and authentic. I wish that the interview had gone on longer and that I got the chance to get all my questions answered.
Alyse Nelson said so many inspiring things during the interview. In particular, her comments on the difference between empathy and sympathy really resonated with me. She framed these two things that I thought I understood and spoke about them in a way I had never thought of before. She said that sympathy is, "When you feel bad about something and it's about your feelings and so you do something. It's about getting rid of these sad feelings that you have and maybe doing something that you perceive to be as kind for someone else." She went on to say that empathy is, "About putting yourself in that person's shoes and reacting appropriately to what they are feeling, not about what you are feeling." I loved how she spoke about these two concepts and how she talked about the power that comes from being empathetic.
While there were many more parts of the interview that I found to be inspirational, this moment made a big impact on me.
---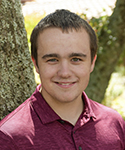 I was very nervous going into today's interview with Alyse Nelson. Vital Voices, the organization that she heads, works, "To identify, invest in and bring visibility to extraordinary women around the world by unleashing their leadership potential to transform lives and accelerate peace and prosperity in their communities." We had just finished an interview with Senator Joe Manchin, and we had to immediately "jump" over to our next interview. We also had to get up earlier than normal, so I was worried that I would be too burned out by the second interview to fully engage.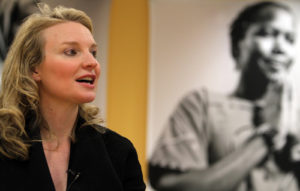 However, as soon as we started talking with her, it felt like I got a boost of energy. Alyse Nelson had a lot of energy, and I think this sort of transferred into us, and helped us get started. We talked with Ms. Nelson about the effect the current crisis has on her organization, and what kind of work she does with women, both during the current pandemic and in a normal global setting.
One of the most inspiring things Ms. Nelson talked about was related to the current pandemic. While I have tried to stay optimistic I am still disappointed I can't hang out with friends except through zoom, and that I can't participate in activities that I enjoyed doing before the pandemic. But Alyse Nelson had a different view on all this. She focused on how the entire world was "brought to its knees" by this virus, and how everyone is working hard together to put an end to all of this. The fact that she chose to see this pandemic as an opportunity for global unity, instead of as something that keeps us away from everything, is inspiring and unique, since I think that most people are not focusing on the positives. For me, it sparked a lot of hope for the future, that maybe this global unity can carry on even after the pandemic has ended, and that we can use this unity to work on other global issues, such as climate change or equality between genders. I will use what she said to be more positive during this time and I hope what she said allows others to do the same.
---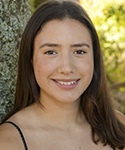 First of all, what a great interview with Alyse Nelson. Based on this interview I could tell she is a hard worker, dedicated to spending time on the things she believes matter. During our time together, she spoke her truth and enlightened the room with her positivity.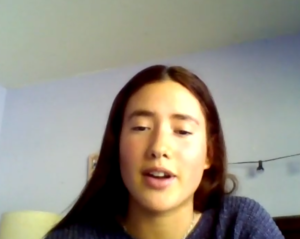 Positivity is something I believe is not easy to always achieve, especially during a crisis. It's easy to get drawn into all the negatives and forget about what good could come out of all of this. I'm not one to dwell in negativity. I like to find things that are positive, especially when negativity seems to be everywhere right now.
Alyse Nelson said, "If we want to come back stronger from this we need to know what we are learning from this." I've been hearing this often and I'm noticing that there isn't enough solidarity in the world where we are uniting and helping other countries so they feel like we are in this together rather than separately fighting the same war. But, I'm also noticing a lot of support within communities helping others and I want to strive to put more of my energy into the ways I can help others during this pandemic.
Overall, I was inspired by this interview with Alyse Nelson. Her presence was so bright, she was truly a light in the room. She had so much energy and that made it easy to understand her and to be inspired by her words. There was a positive message in everything she said and I found that very hopeful, especially during a time when we are all in need of positivity!